OCF-3 Guide: What You Need to Know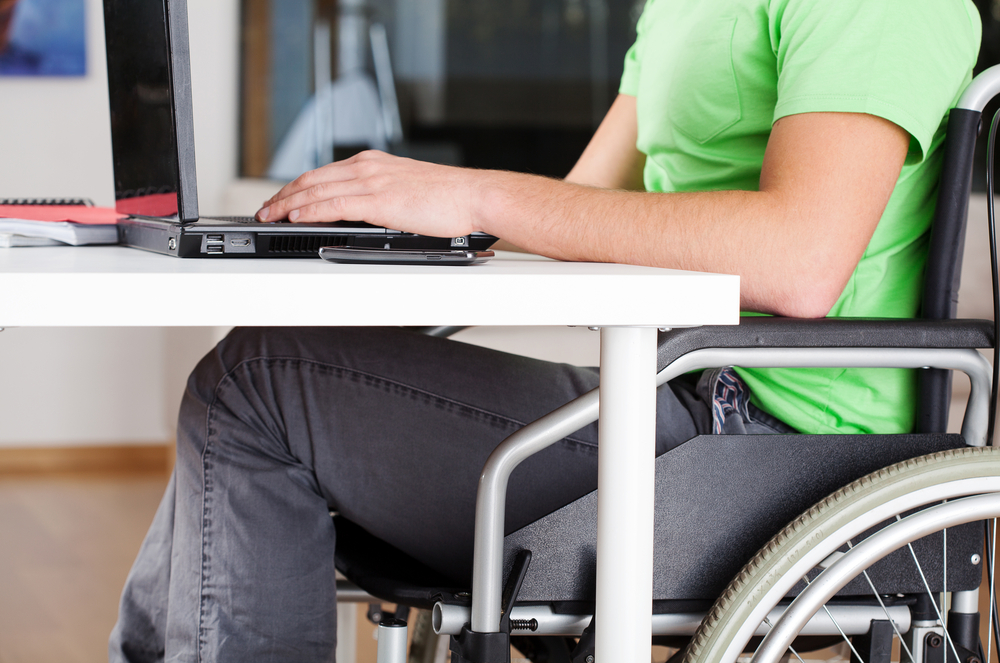 We have all heard of "no-fault" insurance, but most accident victims have no idea how their benefits work and hope their insurance company will take care of them once they have been notified of an accident.
Unfortunately, it is not that simple. Applying for accident benefits can be complex and time-consuming.
Before you receive any funding for treatment, lost income, or other care, you and your healthcare provider need to complete an Accident Benefits Application Package. How these forms are filled out can have a significant impact on your claim.
The package will include a Application for Accident Benefits (OCF 1) and an initial Disability Certificate (OCF-3). This guide will identify and help you avoid common pitfalls in filling out the OCF-3 form. (We will address how to complete the OCF 1 form in a subsequent post.)
Starting the OCF-3 Form: Income Replacement Benefits (IRBs) or Caregiver Benefits (CG)
You will need to complete Parts 1 through 3 of the OCF-3, which are broadly similar to the corresponding sections of the OCF 1. It is critical that the information across the forms in the Application Package is consistent.
Part 1 asks questions relating to your employment status at the time of the accident, and whether you were a primary caregiver or enrolled as a student.
While it is not uncommon for a person to work and provide care for their children and/or pursue their education at the same time, you can only receive benefits for one of these. If more than one applies, you will have to decide between Income Replacement Benefits (IRBs) or Caregiver Benefits (CG.)
Which selection is more beneficial will depend on your specific situation. The election cannot be reversed once it is made. As such, we urge you to discuss your options with an experienced Accident Benefits lawyer before you submit the form.
Carefully Document "What Happened to You"
Part 3 of the form requests a brief description of the accident and "what happened to you." It also asks you to describe any injuries you sustained as a direct result of the accident.
Avoid the urge to provide a rushed or partial version, since it can be used to undermine your credibility or to minimize the impact the accident had on your condition. If you are unsure "what happened to you," do not simply leave it unanswered and do not guess. Indicate that you are not aware of the circumstances of the collision and its impact on you during the accident.
Be careful to enumerate all your injuries, even if they seem minor to you. You are probably not in a position to determine the scope and severity of your injuries, but the insurer and any defendants in a lawsuit down the road will try to use anything you say against you. Do not unnecessarily limit your list to those that you think directly resulted from the accident. Ensure that this description matches the one you provided in the OCF 1.
Enlist the Support of your Healthcare Provider
Once you have answered Parts 1 to 3, forward the OCF-3 to a regulated health care provider for completion. If you have one, a family physician is usually the most appropriate person but it could also be a dentist, therapist or nurse practitioner. They will have extensive knowledge concerning your health history and can provide meaningful comments relating to your condition, including any pre-existing conditions or other factors that might complicate the course of your treatment and recovery.
Review the Healthcare Provider's Responses Carefully
Because the rest of the OCF-3 is completed by a health care provider, many accident victims do not pay attention to these responses, which are then submitted without further review. This is a serious mistake. The form specifically requires the health practitioner to explain your accident-related injuries to you as a condition before you sign it for submission. This is an opportunity to make sure that your interests are represented fairly. These professionals are busy and they may not realize that the insurer is not on your side in this process. There is no guarantee that they will give consideration to the potential impact of their answers to your future.
Get Help from a Personal Injury Lawyer
For these reasons, we strongly recommend that you consult with a reputable personal injury lawyer with accident benefits expertise at your earliest opportunity. If you have suffered serious, life-changing injuries in a car accident, you cannot afford to inadvertently sabotage your own recovery and future well-being by allowing your insurance company to control the terms of your claim unchallenged.
Although they seem sympathetic, insurance adjusters do not work solely for your benefit – they are responsible for limiting claims so that the insurance company makes profits. Not only will your lawyer fight for your rights with the adjuster, but they can also advocate on your behalf with your health care providers. In terms of the OCF-3, your lawyer will explain the claims process and the role played by the Disability Certificate, including the potential consequences flowing from the answers they will provide in Parts 5 through 9 of the OCF-3 (discussed below).
Report on Every Impact of your Accident Injuries
In Part 5, your health care provider is expected to provide a list of your injuries and sequelae (the secondary or related consequences of the initial injury – for example, vertigo or sensitivity to light and sound after a concussion). They are instructed to start with the most significant or serious injuries and sequelae first and are told to list only those that are a direct result of the accident.
However, it is equally important, but often overlooked, to have a list of any pre-existing injuries or conditions that were aggravated or re-injured in the accident. Since there is a separate part that deals with pre-existing and concurrent conditions, it is not intuitive to include them, even though the accident directly caused the aggravation or re-injury. There is a marked tendency to underreport such conditions, and also the injury's sequelae – the health care provider might identify objective injuries but exclude the pain, stiffness, loss of mobility, fatigue and other secondary impairments that do or will accompany them.
Before you sign and submit the Disability Certificate, have a discussion with your health care provider about any injuries or conditions that you think should be included that are not listed on the OCF-3. Omitting any injury can be damaging to your claim. If you try to seek treatment later, the insurance company will argue that it is not reasonable and necessary, because the accident is not the cause of injuries that were not reported at that time.
Part 6 of the OCF-3 (Disability Tests and Information) is especially important to your claim and by extension, your long-term health. Your health care provider must answer a series of questions that can fundamentally undermine your Accident Benefits claim, recovery and lawsuit. These include:
Is the applicant substantially unable to perform the essential tasks of his/her employment at the time of the accident as a result of and within 104 weeks of the accident?
Does the applicant suffer a complete inability to carry on a normal life? (i.e.: Has the applicant sustained an impairment that continuously prevents the person from engaging in substantially all of the activities in which the person ordinarily engaged before the accident?)
As the Primary Caregiver, does the applicant suffer a substantial inability to engage in the caregiving activities in which he/she engaged at the time of the accident?
Is the applicant, as a result of the accident, unable to continue in an elementary, secondary, post-secondary or continuing education program that the applicant was enrolled in at the time of the accident?
Does the applicant suffer a substantial inability to perform the housekeeping and home maintenance services that he/she normally performed before the accident?
If you responded "Yes" to any of disability test above, what is the anticipated duration? [Note: there are check boxes for 1-4 weeks, 5-8 weeks, 9-12 weeks and "more than 12 weeks"]
If you responded Anticipated Duration more than 12 weeks to any disability test above, please explain why the task/activity limitations are likely to persist beyond 12 weeks.
These questions are designed to intimidate health care providers. They can be used to disentitle you to many of the available accident benefits (including income replacement, caregiver, non-earner), and to predetermine a duration of 12 weeks or less for recovery, things that are considered minor injuries. Minor injuries typically include sprains, strains, whiplash injuries and subluxations. These injuries have quick access to treatment and resolution with medical and rehabilitation benefits limited to $3,500. (These are explained as part of the Minor Injury Guidelines, or MIG, which refers to individuals that suffer whiplash-related injuries, muscular strains/sprains, contusions, and/or lacerations. Individuals who fall under MIG are entitled to $3,500 for their medical-rehabilitation needs.)
The all or nothing language ("complete inability," "continuously prevents," "substantially all of the activities") makes it difficult for your health care provider to answer in the affirmative for fear that they are overstating your injuries and will somehow be held accountable. They often do not understand that these questions do not necessarily correspond to medical diagnostic or prognostic opinions.
Ultimately, a court or tribunal will decide whether the claimant's evidence meets any of the tests. Because of this, health care providers need to understand that they are filling out forms to enable your access to the accident benefits system, and that these "disability" tests are the gateway to that access.
The insurer is at liberty to disagree with an affirmative response and test it by scheduling medical examinations of the claimant. The provider cannot be held to these opinions and is free to change their response, should you recover at a faster rate than their original estimate. In fact, they will be expected to complete additional OCF-3s if your recovery is ongoing for more than several months. Again, your lawyer can be instrumental in explaining these matters before the OCF-3 is submitted – hopefully, delays in treatment can be avoided.
Don't Preclude Your Health Treatment Plan from Potential Further Medical Investigation
Part 7 deals with Further Investigations or Consultations. In many car accident cases (particularly when the claimant has not suffered an obvious orthopedic injury like a broken leg), health care providers simply answer "no" without further reflection, indicating that no further examinations, investigations or consultations are contemplated or required.
This is understandable, yet short-sighted and potentially damaging to your claim and recovery. Your health care provider might not be familiar with the relationship between your specific injuries and the types of investigation that might become necessary during an insurance claim. For instance, they might assume your whiplash and other soft-tissue injuries will heal normally, as they do in the majority of cases. From this perspective, no further investigations would be necessary. However, you might develop a chronic pain condition and suffer psychological complications.
In ordinary practice, they would not have to contemplate psychological assessments, specialist appointments, diagnostic imaging and other investigations. However, under the insurance regime, to ensure that the victim is not cut off from necessary funding in the future, these and other assessments and investigations should be contemplated, whether or not they ever actually become necessary. Failing to indicate these types of potential investigations weakens your position when seeking treatment and other benefits. As before, it also makes it easier to simply assign your claim to the Minor Injury Guidelines, explained earlier.
Be Sure to Include Relevant Health History
Part 8 deals with Prior and Concurrent Conditions. This part is important in potential Minor Injury Guideline claims. Even if your injuries would otherwise fall within the MIG, if you suffer from prior or concurrent conditions that could impact your recovery timeline, you claim will be adjusted under standard benefits coverage with significantly greater funding limits. Depending on which provider fills out your OCF-3, they might not be aware of your health history in enough detail to list prior and concurrent conditions, might not recognize that such a condition could impact your recovery, or simply might not appreciate the significance of this part to your claim.
As a simple illustration, diabetes can impact the duration and relative success of healing from many types of injury. While your provider might not recognize this as an important fact, an experienced accident benefits lawyer will have extensive knowledge in this area and can assist the provider to ensure that your condition is properly represented.
Conclusion: Don't Fill Out the OCF-3 Without Help
To summarize: In our experience, far too many OCF-3s are submitted that do not document the full picture of the victim's injuries and impairments. This causes delays, treatment gaps, and unnecessary or unfair denials of benefits they require to return to their lives. This unfortunate situation is understandable, and we are supportive of the health care and rehabilitation professionals who are forced to interact with the insurance industry. They do not receive adequate training or information to recognize that they are required to advocate for your right to access funding for your recovery. That is where we can help you. If you have been seriously injured in a car accident, we are pleased to offer a free, no-obligation consultation to discuss these issues and your accident benefits claim generally. Choose Campisi LLP – Champions with Heart!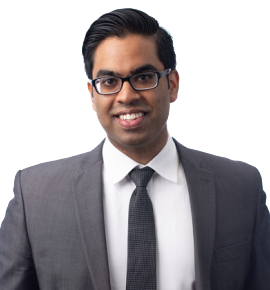 About Imtiaz Hosein
Imtiaz Hosein is a personal injury lawyer that joined the Campisi LLP team in 2017. He represents seriously injured and disabled clients in both tort and accident benefits claims. Imtiaz works diligently and is relentless in the pursuit of justice on behalf of his clients to ensure the fair compensation they deserve. He takes great satisfaction in being a part of a team that strategically and creatively works to help meaningfully restore the lives of those who are seriously injured and to give peace of mind to their families. In the spirit of Campisi LLP, Imtiaz has developed novel legal arguments that he has successfully advanced in the pursuit of justice for his clients. He is a passionate advocate and has appeared before the Ontario Superior Court of Justice and Licence Appeal Tribunal. Imtiaz was called to the bar in Ontario in 2017. He is a member of the Law Society of Ontario and the Ontario Trial Lawyers Association.
Subscribe to our newsletter
Get free insights delivered right to your inbox
Give us your email address and we'll send you the latest information on updates to the legal and insurance system and learn how you can make the best recovery possible.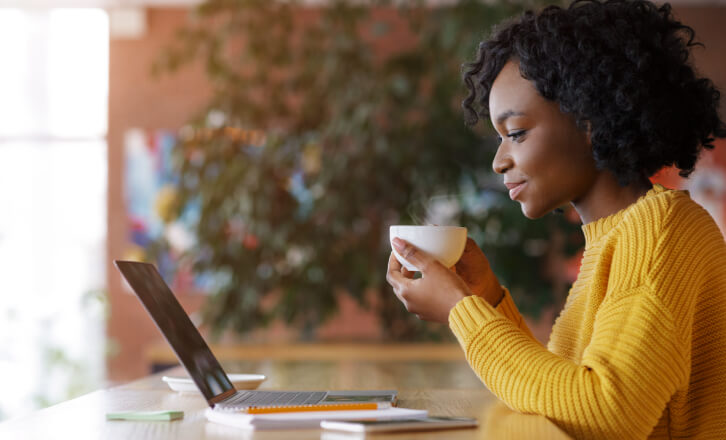 Put our expertise to work for you.
If you or a loved one has been seriously injured, you need a personal injury lawyer who puts client care first and who also knows how to navigate the complex legal system.
Contact Us Now
Categories