Is My Car a Write-Off? What Are My Options?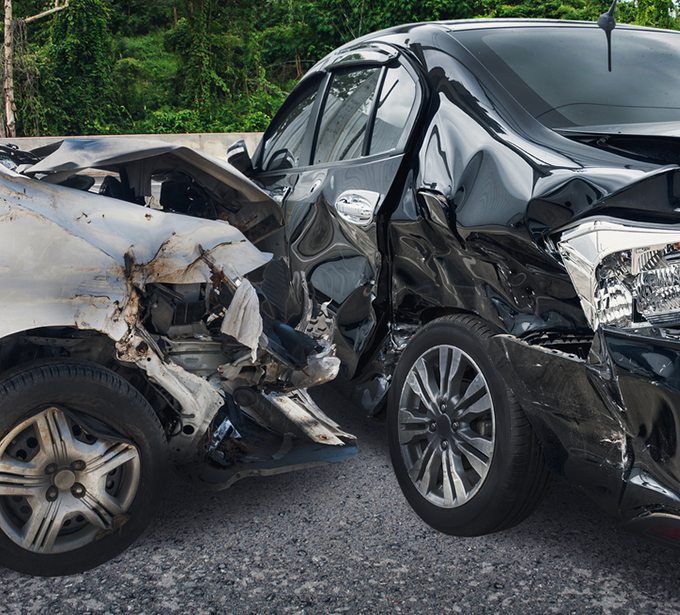 So many cars are written off as total losses in serious collisions that the terms "write-off" and "totalled" have become everyday expressions in our language. Although approximately 17% of all collisions in Canada result in write-offs, there is a lot of confusion surrounding what is meant, how it is determined and what rights and obligations you have as the owner of the vehicle.
Writing off a car occurs if your insurance company decides not to repair the damage to your vehicle. According to section 6.6 of Ontario's standard Automobile Policy, the insurer has "… the right to repair, replace or rebuild the automobile rather than pay for the damage." Your preference is not a factor, and neither is the amount you might still owe on the vehicle.
Section 7.7 of the Policy states, "We will pay the lower of the following: The cost to repair the loss or damage, less the deductible; or the actual cash value [ACV] of the automobile at the time it was damaged or stolen, less the deductible." With very few exceptions, the insurer will choose whichever option is more cost effective for its business, without considering its impact on you.
The "good news" is that a total loss claim is treated like all other property damage claims on the policy. By itself, a write-off will not impact your insurance rate more than a less costly collision damage claim.
How does your insurance company determine your car is a write-off?
If your automobile meets one of the following criteria, ordinarily it will be declared a total write-off:
Repairs exceed the total vehicle value.
Structural damage is not fixable.
Deployed air bags. (When the airbags deploy, it will add several thousand dollars to the overall repair costs and is usually a sign of significant physical or structural damage.)
Calculating Vehicle Write-Off Value
Although there is no industry standard for determining whether to write off a vehicle, it is common to use a version of the following:
Actual Cash Value (ACV) vs. Repair Costs + Salvage Value

ACV is determined by reviewing comparable vehicles. The insurer will consider:
Vehicle type: Make, model, and year all impact ACV, although you should not expect a direct correspondence between your investment in higher priced packages and ACV.
Customization: Extras or custom equipment can impact ACV positively or negatively.
Kilometres: Unusually low or high mileage can significantly impact ACV.
Condition: The insurer will make a "best guess" at the condition of the interior, exterior, engine, and tires before the collision, and seek comparators in similar condition.
Sale price: The insurer will typically review the current price range for similar vehicles sold in your local market.
Repairs including labour are estimated by a mechanic. Usually, the insurer handles this interaction at one of its "preferred shops". However, you have the right to select your own mechanic. If you do, you will be responsible for managing the interaction.
Note: The insurance company will not pay for repairs or labour that exceed its own estimate if you choose to exercise this right.
Salvage value is the amount the insurer can receive for your car at auction or through a wholesaler if they decide not to repair it. Unless you ask directly, they might not reveal this amount to you. You always have the right to re-purchase your own totalled vehicle. If you intend to do so, make sure you inform your insurer at the outset. The salvage value will be deducted from any payout you receive.
If the repair costs plus salvage value is greater than ACV, the vehicle is a considered a write-off. If not, the vehicle will be repaired.

As mentioned above, the amount you owe on the vehicle is not a factor in the insurer's determination. If you own the vehicle outright, you will receive a cheque for the ACV of your vehicle, minus your deductible. You can use these funds as you please (generally to purchase a replacement vehicle).
On the other hand, if you have either financed or leased the vehicle and there is an outstanding balance, typically the insurance company will forward the funds to the bank, leasing or financing company directly. If the funds are insufficient to clear the account, you are required to pay to remaining balance, and will have to negotiate repayment terms with the institution. You might be able to roll the balance into a new car deal.
Insuring against a Shortfall?
Most insurance companies offer gap insurance coverage that can be purchased as an option. In the scenarios described above, gap insurance will cover the difference between your payout and the remaining balance on your loan or lease. You should review your policy and decide whether gap insurance would be beneficial.
Everyone knows that a new vehicle depreciates immediately after you drive it off the lot. If you own a new vehicle (generally, less than 2 years old), it is prudent to purchase the OPCF 43/ 43A endorsement (the "Removing Depreciation Deduction" waiver). This optional coverage requires your insurer to reimburse you the full purchase price of your vehicle rather than the ACV.
Do I have to accept the insurer's ACV settlement?
Fact: Insurance companies are run for profit. Because of this fact, you can never assume that your insurer is giving you its best, or even a fair offer for your write-off. You are within your rights to negotiate a better offer. If you feel like the proposed ACV payout is too low, you might consider the following:
1) Do not accept the insurer's first offer.

2) Do not accept the insurer's estimate of repair costs and salvage price at face value – a reputable mechanic can provide you with an estimate for both these figures if the insurer's numbers seem unreasonable.

3) Do you own comparative research – websites like AutoTrader.

ca

and

Kijiji Autos

are useful tools for searching similar cars to yours. Make sure you compare the correct model (or closest available) bearing in mind the factors listed above. There are often huge differences in list price between otherwise comparable cars, and your insurer will choose the lower priced ones to drive the ACV down.

4) Seek advice – you might reach out to your insurance advisor or lawyer, if you have one. Often, they can provide insight into the process. Friends can help you appraise your own vehicle or provide input on bargaining strategy.
After you have performed some or all of these steps, speak with your claims representative and provide your reasonable counteroffer with evidence to support it.
"Although a write-off may prompt an insurer to regard a motor vehicle accident more seriously, it can leave many clients without a secure or reliable means of transportation to work or medical appointments. Insurers will not always pay for transportation services, and certainly not with the immediacy most clients require. It is prudent to consider and discuss your options prior to purchasing insurance and before settling your claim" - Lazar Andjelkovic, Campisi LLP Lawyer
If you and your insurance company cannot agree on a fair ACV, you are entitled to start an arbitration to present your case. The standard Automobile Policy states:
6.7.3 … if the disagreement is over the value of the vehicle or its contents or the nature, amount or cost of any repairs or the amount we should pay, the matter can be settled by an appraisal under the Insurance Act if you ask for it or if we ask for it and you agree. You and we will each appoint an appraiser, who will either agree on the award or, if they disagree, will appoint an umpire to decide as between their respective positions
Be aware that you must identify and pay your own appraiser. As well, there are no guarantees that your appraiser will place greater value on your vehicle than the insurer did, or that the umpire appointed will side with you. However, if you have done your research and feel like you will be successful, it is certainly worthwhile considering these steps. In some cases, the threat of an appraisal will encourage your insurer to make a better offer.
Remember, you are the "weaker" party in your contract with the insurance company, and they owe you a duty of good faith in their dealings with you, even when paying out your totalled vehicle claim.
If you have been seriously injured in a car accident and have questions or concerns about your damaged vehicle, your accident benefits, or a potential lawsuit, we are pleased to offer a free, no-obligation consultation to set your mind at ease. Put Campisi LLP - champions with heart - to work for you.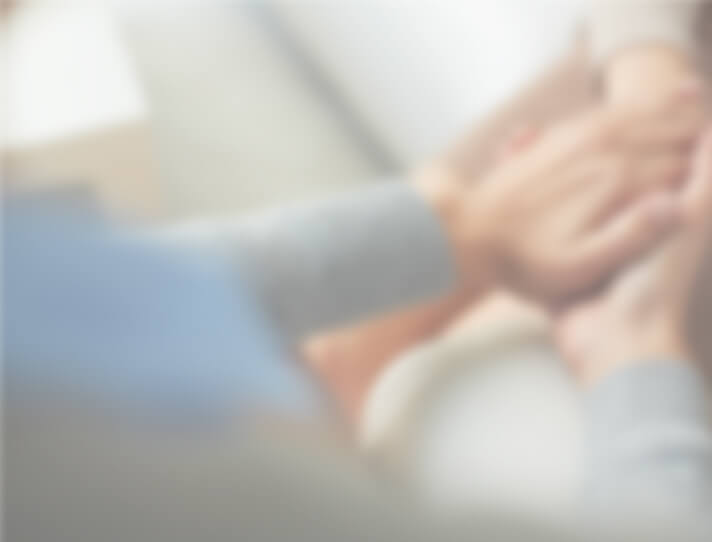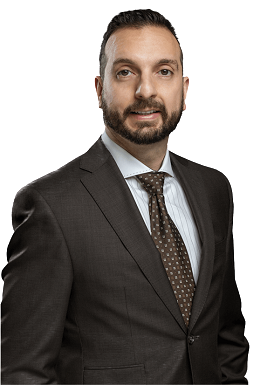 Have you been seriously injured in a car accident?
Put our expertise to work for you.
If you or a loved one has been seriously injured, you need a personal injury lawyer who puts client care first and who also knows how to navigate the complex legal system.
Contact Us Now
Subscribe to our newsletter
Get free insights delivered right to your inbox
Give us your email address and we'll send you the latest information on updates to the legal and insurance system and learn how you can make the best recovery possible.