Campisi Success Story - Automobile Insurance Claim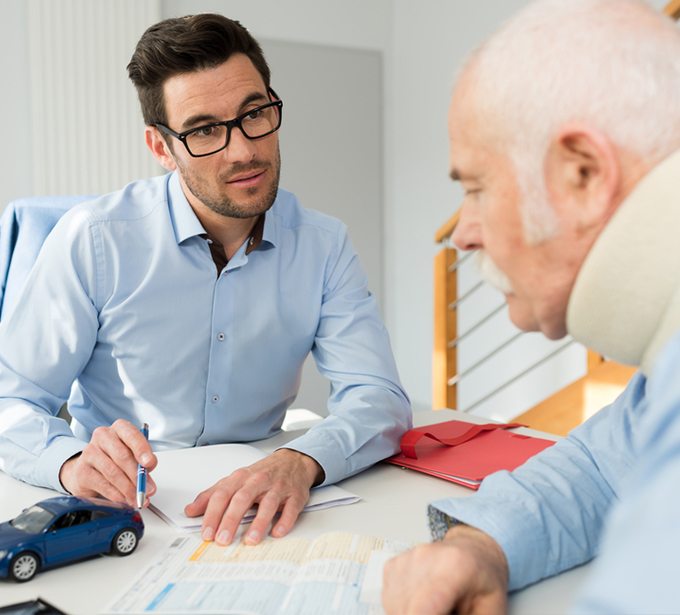 On September 27, 2012, the Ontario Court of Appeal released its landmark decision in Pastore v Aviva. Mrs. Pastore was successfully represented by Joseph Campisi, the founding partner of Campisi LLP. It was a long and challenging fight over several years and multiple appeals. The stakes were very high for the insurance industry, and Aviva did not want to lose.
At issue was the definition of "catastrophic impairment" under the Statutory Accident Benefits Schedule (SABS), and whether Mrs. Pastore qualified for enhanced benefits under that definition. As the difference in benefits entitlement was nearly an additional $2 million, Aviva was strongly opposed to her application for determination of catastrophic impairment. As well, if Mrs. Pastore was successful, potentially thousands of other applicants with similar impairments might also be entitled to enhanced benefits under the SABS.
Mrs. Pastore was struck by a motor vehicle while walking on November 16, 2002. She initially suffered a fracture of her left ankle that required several surgeries, a psychological Adjustment Disorder with Depressed Mood, and pedestrian vehicular phobia. During the extended recovery period, she was unable to use her left ankle. As a result, she over-compensated on her right side which then caused chronic pain in both her right knee and right ankle. Her knee deteriorated to the point that she required right knee replacement surgery in September, 2007.
As a direct result of the collision, Mrs. Pastore suffered permanent impairment to her right knee and left ankle, including ongoing chronic pain and loss of mobility. The physical pain also caused her to develop a serious Pain Disorder, Associated with both Psychological Factors and a General Medical Condition.
Shorty after the collision, Mrs. Pastore applied for and received statutory accident benefits from Aviva, her automobile insurer. A dispute arose over the payment of various benefits, including entitlement to a determination of catastrophic impairment, which could not be resolved through mediation. As a result, Mrs. Pastore applied for arbitration.
There are several ways to qualify immediately as catastrophically impaired under the SABS, including serious brain damage, paraplegia, and blindness for example. If none of the immediate categories apply, a team of assessors is assembled to figure out the degree of overall physical, psychological and mental impairment the claimant has suffered. If she suffers a Whole Person Impairment (WPI) of 55% or more, she is considered catastrophically impaired. Alternately, a claimant can qualify if she has suffered a Class 4 (Marked) or Class 5 (Extreme) Mental or Behavioural Impairment (MBI). At the initial arbitration hearing in 2008, Joseph argued that Mrs. Pastore was entitled to a catastrophic designation either based on the 55% WPI or because she had suffered a Marked MBI.
Arbitrator Nastasi considered evidence from expert witnesses for both sides on the nature and extent of Mrs. Pastore's impairment. She found that based on all the evidence, Mrs. Pastore had suffered a WPI of 39%. This included an overall "Moderate" psychological impairment rating.
Next the arbitrator considered the evidence relating to Mrs. Pastore's claim under the MBI category. This category considers a claimant's level of functional impairment in four areas: activities of daily living, social functioning, concentration and adaptation. Mrs. Pastore's assessors found that she had suffered Marked impairment in the Activities of Daily Living sphere (based on her acknowledged Pain Disorder), and an overall Class 3 (Moderate) impairment.
Aviva argued that it was not possible for Mrs. Pastore to qualify under this category. First, the evidence established that she suffered only Moderate psychological impairment under the WPI analysis. Second, Aviva maintained that it was inappropriate to factor Mrs. Pastore's physical pain into the analysis under the MBI category- without which, it argued, there was no Marked impairment in her Activities of Daily Living. Finally, Aviva claimed that Mrs. Pastore's overall MBI rating (Moderate) disqualified her, because a determination of catastrophic impairment could not be based on a single Marked rating.
Arbitrator Nastasi disagreed. First, WPI is a tool for approximating the overall impact of multiple impairments that might not otherwise be connected. Analysis under this category is entirely separate from that under the MBI, which explicitly considers functional loss. As a result, the fact that her overall psychological impairment fell within the Moderate range in terms of Whole Person impairment was irrelevant to the analysis under the MBI. In fact, there was no real conflict between the two results, as Mrs. Pastore was found to have an Moderate overall functional impairment in her MBI assessment.
Second, Arbitrator Nastasi found that it was appropriate to consider Mrs. Pastore's physical pain in the context of MBI analysis. She explained:
For Ms. Pastore, the combination of physical limitations and the associated pain are intertwined. They both play an integral part in having transformed her life from being a completely self-sufficient and independent individual and caregiver to her husband to becoming almost completely dependent on him and others for her most basic personal care needs. I agree with the CAT DAC conclusions that it is not possible to factor out the impact of any such discrete physical impairments and associated pain limitations, and that any impairment rating should incorporate both on a "cumulative basis." Ms. Pastore's emotional, behavioural and mental difficulties are well documented. Based on the medical documentation and evidence including the OT assessment and the testimony of Ms. Pastore, I conclude that the impact of these disorders on her daily functioning significantly impede her daily living tasks and the resulting impairment falls within a Class 4 marked level of impairment.
Finally, Arbitrator Nastasi held that a single Marked impairment was sufficient to qualify as catastrophically impaired under the SABS. She pointed out that the issue had been considered in a 2004 Court decision called Desbiens v. Mordini (although the judge did not have to rule on the issue), and observed:
The Superintendent's Guidelines ("CAT DAC Guidelines") for undertaking catastrophic DAC assessments are clear in dictating that two marked impairments are required to render a catastrophic determination under the (g) criterion. I find that they are merely guidelines and an assessment tool for clinicians, however they are not incorporated into the legislation. As such, I am not bound by this protocol.
As a result, she stated:
If an individual has reached a marked level of impairment in any one area, then they are being deprived of a level of function in a basic and core area of life. This amounts to a serious loss. It is highly unlikely that in such a case the other areas of function would not also be negatively affected in some way. Given the importance of each area of function the loss of any one alone is significant and adequate to meet the definition of catastrophic impairment. To accept that one marked impairment is adequate is in line with a remedial approach to the Schedule.
Given these findings, the arbitrator found that Mrs. Pastore did meet the threshold for catastrophic impairment.
This arbitration decision was going to cost the insurance industry millions of dollars annually in enhanced benefits for accident victims. Therefore, Aviva appealed it, first through FSCO, then at the Divisional Court, and finally at the Court of Appeal. Throughout the process, Joseph and his team continued to fight on behalf of Mrs. Pastore and accident victims generally, until Aviva finally was forced to accept this fair and just result.
The impact of Pastore has been profound. It was a key victory that consolidated the Supreme Court of Canada's guidance in Smith v. Co-operators General Insurance Co. (2002), that consumer protection is a key goal of automobile insurance. It established beyond dispute that chronic pain disorders should be considered under the Mental and Behavioural Impairment category, using the three-part Pastore test, and that a single Marked impairment represents catastrophic impairment. Most importantly, Pastore has empowered a generation of personal injury lawyers to fight against the insurance companies, and to advance their own clients' interest with the same passion and ingenuity as Joseph demonstrated.
At Campisi LLP, "Clients First, excellence Always" is more than a slogan, it embodies our entire philosophy and approach to the practice of law. Let us get working for you.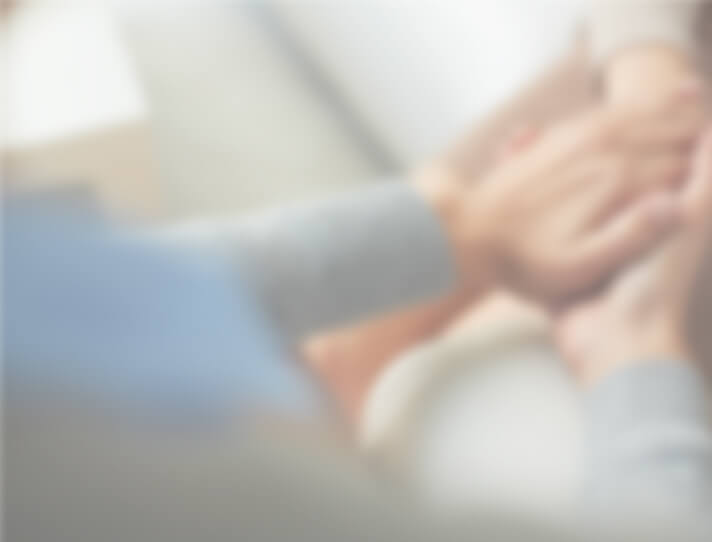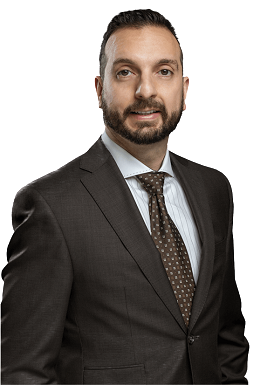 Have you been seriously injured in a car accident?
Put our expertise to work for you.
If you or a loved one has been seriously injured, you need a personal injury lawyer who puts client care first and who also knows how to navigate the complex legal system.
Contact Us Now
Subscribe to our newsletter
Get free insights delivered right to your inbox
Give us your email address and we'll send you the latest information on updates to the legal and insurance system and learn how you can make the best recovery possible.