Accident Benefits Update: First Decision Under New Criteria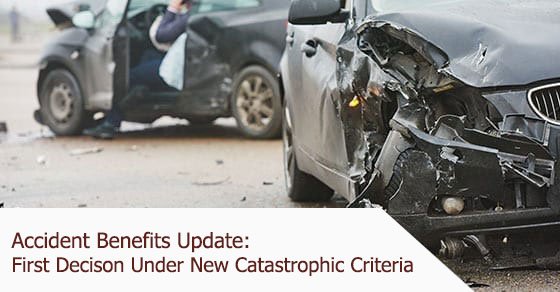 Significant amendments to the Statutory Accident Benefits Schedule (SABS) came into effect in June2016. Changes to the criteria for determining catastrophic impairment (catastrophic) were finally put to the test in M.C. and BelairDirect (2019 ONLAT 18-004112/AABS)the first published decision under the new rules.
Unfortunately for Mr. Carruthers, the applicant, the decision is less about the specific changes to the catastrophic criteria or the degree of his ongoing impairment from his 2016 collision, than it is about his failure to meet the statutory requirements for demonstrating a catastrophic claim to Belair or the Licence Appeal Tribunal (LAT).
Mr. Carruthers was seriously injured in a car accident on December 8, 2016. He suffered multiple injuries including: fractures to his neck, pelvis, left tibia and fibula, and right ankle, a dislocated left shoulder and left ankle and blunt force trauma to his chest. He developed anxiety, depression and post-traumatic symptoms and continued to suffer both physical and psychological impairments at the time of the hearing.
On March 8, 2018 (15 months post-accident) Mr. Carruthers submitted an OCF-19 (Application for Determination of Catastrophic Impairment) to Belair, his accident benefits insurer, claiming that he had suffered a Whole Person Impairment (WPI) greater than 55%, and seeking a catastrophic determination under s.3.1(1)(7) of the SABS.
Briefly, WPI is a rating system that assigns percentage values to each of the ongoing physical and mental/behavioral impairments suffered by an applicant, whose pre-accident health establishes a baseline of 100%. The impairment percentages are subtracted from the baseline in order to establish the WPI. If this results in WPI of 55% or greater, the applicant will be deemed catastrophic. The calculations are complex and require teams of qualified assessors. Because a range of percentages can be assigned to a given impairment (e.g.: mild impairment might be 1-14%), two assessment teams can reasonably arrive at very different WPI ratings.
Belair scheduled assessments that suggested Mr. Carruthers had not yet reached maximum medical recovery. Therefore, it took the position that his permanent impairments could not be evaluated. The application was denied as premature, and a letter was sent to Mr. Carruthers that indicated that he could re-apply at the two-year mark.
Under s. 3.1 (2) of the SABS, in order for an applicant to qualify for consideration under the WPI category, either (a) two years must have passed since the collision or, (b) the applicant is assessed by a physician who determines that he has suffered a whole person impairment of 55% or more and that his condition is unlikely to improve to less than 55%.
Rather than wait to reapply, Mr. Carruthers applied for a LAT hearing to decide the matter. Two case conferences failed to resolve the dispute and the hearing was held over five days in October and November 2018 (still prior to the two-year anniversary of the collision).
Adjudicator Paluch of the LAT had to determine whether Mr. Carruthers had suffered a catastrophic-level WPI under s. 3.1(1)(7), including meeting the additional requirements under s. 3.1(2)(b).
Applicant's Position
Mr. Carruthers argued that his injuries were severe enough to exceed the 55% WPI threshold and that the fact that two years had not elapsed should not disqualify his application. He claimed that stability or permanence of injuries is not required to make the determination, and that a physician will have to speculate as to what the future holds for an injury victim, even at the two-year mark. Given this, he argued that the matter should be decided in his favour based on policy considerations including timely access to benefits and avoidance of repetitive or piecemeal assessments.
As authority for his position, Mr. Carruthers relied on Bains v. RBC General Insurance Company, a Financial Services Commission of Ontario (FSCO) appeal decision that stands for the proposition that it is appropriate and mandatory to rate impairments that are not static, stable or permanent.
Two assessors offered opinions regarding the severity of Mr. Carruthers' ongoing impairment and his likely prognosis. Dr. Potter, a physiatrist, provided a report in November 2017 that identified and commented upon the various physical impairments. Dr. Potter opined that, "Unless there is significant and unexpected recovery, it is probable that Mr. Carruthers would be rated at least as 50% whole person impairment based on lower limb impairment from gait derangement." In this case, he would be wheelchair dependent- "which would carry a rating of 80% whole person impairment".
In a second report from March 2018, Dr. Potter noted that his task was, "to determine, the probable level of whole person physical impairment...as at December 8, 2018". Two days after submitting the second report, Dr. Potter completed the OCF-19, affirming that Mr. Carruthers had, in fact, sustained impairments greater than 55% WPI that was unlikely to improve to less than 55%.
Dr. McKillop, a psychologist, assessed Mr. Carruthers on February 1, 2018, to estimate his level of mental and behavioral impairment in four areas: activities of daily living, social functioning, adaption and concentration, persistence and pace.
Impairments due to mental and behavioral disorders are not assigned a percentage but are classified as mild, moderate, marked or extreme based on degree to which useful function is inhibited. Under the post-June 2016 criteria, an applicant must either suffer one extreme or three marked ratings out of the four functional areas to be deemed catastrophic.
Dr. McKillop rated Mr. Carruthers as category 5 (extreme) in activities of daily living, and category 4 (marked) in social functioning. However, he refused to rate concentration, persistence, pace, claiming that it would be premature to provide a rating. He also did not rate adoption because insufficient information was available. Based on the extreme rating, however, he opined that Mr. Carruthers should be deemed catastrophic under Criteria 8- Mental and Behavioral Disorder.
Result
Adjudicator Paluch did not accept Mr. Carruthers' arguments. He distinguished the Bains decision on the grounds that the applicant in Bains submitted an OCF-19 after the two-year mark. Since Bains did not support Mr. Carruthers' claim, it was necessary to determine whether the two parts of s. 3.1(2) were met.
The adjudicator found that none of the evidence provided by Mr. Carruthers was sufficient to meet the requirements of s. 3.1(2). While Dr. Potter checked the appropriate box on the OCF-19, neither of his reports stated that Mr. Carruthers' impairments a) exceeded the 55% threshold at the time of the assessments and/or that b) they were unlikely to improve to less than 55% in the future. On cross-examination, he agreed that the reports offered a speculative forecast based on available evidence rather than an "absolute rating".
The legislative intent in draftings. 3.1(2) is clear. If a physician expresses the opinion that an applicant's impairments were and would likely remain greater than 55% WPI, then, and only then is it permissible to apply for catastrophic under the WPI criteria prior to the two-year anniversary of the collision. Contrary to his affirmation on the OCF-19, Dr. Potter's reports did not express these opinions.
While, on the other hand, Dr. McKillop did express the opinion that Mr. Carruthers was catastrophic, Adjudicator Paluch did not place weight on it for several reasons. First, the SABS requires that a physician express the opinion, as opposed to a psychologist. Second, the catastrophic application was not made under Mental and Behavioral Disorders (criteria 8) it was made under WPI (criteria 7). Under criteria 7, mental and behavioral impairments would be converted into WPI ratings by a qualified assessment team. Third, Dr. McKillop's assessment would not be suitable for a catastrophic determination because he did not rate two of the four functional areas- one on the grounds that it was premature to do so.
As a result, Adjudicator Paluch held that Mr. Carruthers had not met the s. 3.1(2) and dismissed the application.
This decision marks the first of the new era of disputes that will be adjudicated under the post-amendment SABS. Because it was submitted prematurely, the merits of Mr. Carruthers' claim were not evaluated under the revised catastrophic criteria.
In order to avoid similar frustration and delay, you need to hire lawyers who are experts in accident benefits law. If you have been seriously injured in a car accident, and have questions about this decision, your benefits or whether you might qualify as catastrophic, we are pleased to offer a free consultation.
Campisi LLP- Clients First, Excellence Always!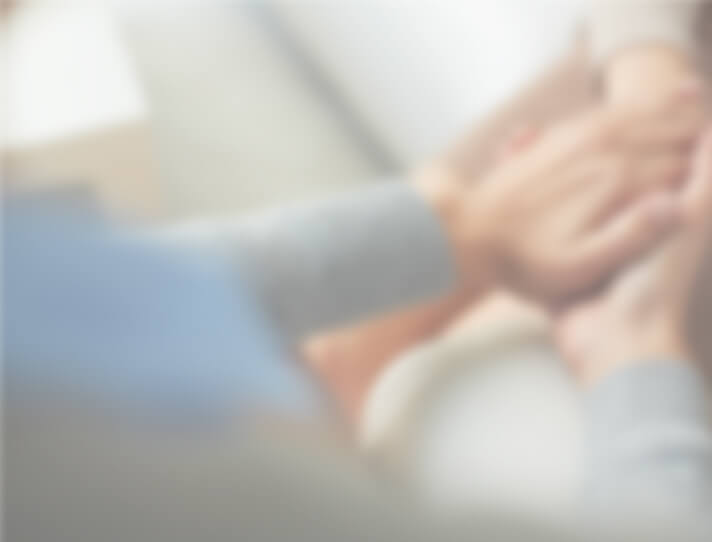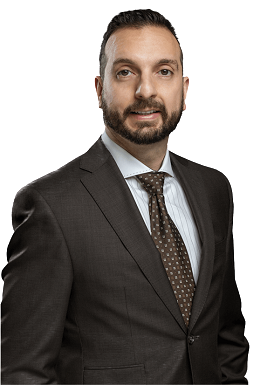 Have you been seriously injured in a car accident?
Put our expertise to work for you.
If you or a loved one has been seriously injured, you need a personal injury lawyer who puts client care first and who also knows how to navigate the complex legal system.
Contact Us Now
Subscribe to our newsletter
Get free insights delivered right to your inbox
Give us your email address and we'll send you the latest information on updates to the legal and insurance system and learn how you can make the best recovery possible.