A Campisi Success Story - Motorcycle Accident Case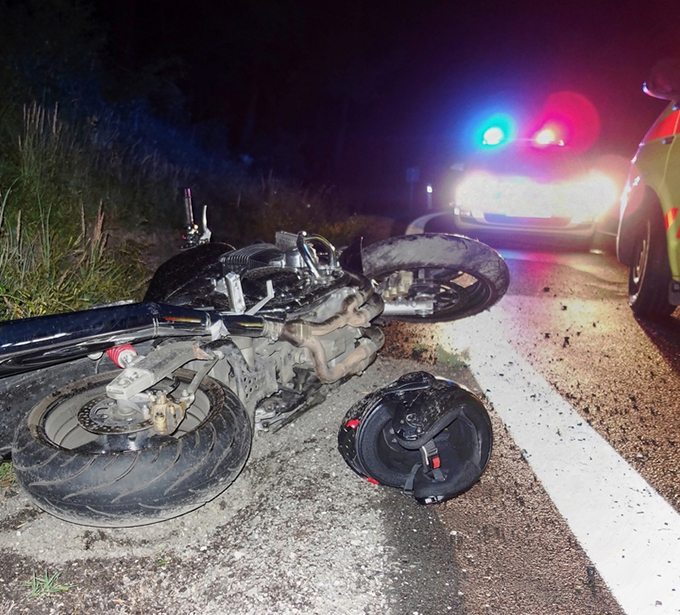 Mr. Cowdrey was involved in a serious motorcycle accident on September 15, 2013. He was riding alone just after midnight in Innisfil, Ontario when he struck a pothole and was thrown from his motorcycle. He suffered life-threatening injuries including a serious traumatic brain injury and extensive physical injuries including the loss of his left eye. He was airlifted to Sunnybrook Hospital in Toronto and placed in a medically induced coma for 2 weeks. As a result of the severity of his injuries, he was deemed catastrophically impaired pursuant to the Statutory Accident Benefits Schedule (SABS) under the Insurance Act.
Based on an Occupational Therapy Assessment by Katie Denby, Mr. Cowdrey required 24 hour attendant care following his release from hospital, in the amount of $6,000 per month, the maximum authorized under the SABS. The Motor Vehicle Accident Claims Fund (the agency responsible for providing Mr. Cowdrey's accident benefits) agreed to pay this amount until March, 2015, when it denied the attendant care benefit and scheduled an insurer OT assessment. The Fund's position was that Mr. Cowdrey had recovered to the extent that 24 hour care was no longer required.
Ms. Fleming, the OT assessor, determined that Mr. Cowdrey required ongoing assistance in the amount of $854.79 per month. Specifically, she stated that Mr. Cowdrey's safety at night could be adequately protected by cueing and a shaker bed alarm in the event of an emergency.
The central issue in this Arbitration was whether Mr. Cowdrey continued to require 24 hour care based on his ongoing physical, cognitive and psychological impairments. These impairments included loss of depth perception and related vision issues, loss of sense of smell, depression, apathy and social anxiety, memory impairment, post-concussion syndrome including debilitating fatigue and other cognitive dysfunction. He was unable to drive, and became socially isolated and dependent on drugs as a coping strategy. As a result of the combined impact of the physical, psychological and cognitive limitations, our position was that Mr. Cowdrey was not safe alone in an emergency and therefore required ongoing 24 hour attendant care.
The Fund argued that based on his observed level of physical function, Mr. Cowdrey would be able to manage his daily activities with much less assistance.
After weighing the evidence, the Arbitrator found in favour of Mr. Cowdrey, and awarded attendant care benefits up to $6,000 per month on an ongoing basis.
DISCUSSION
Cases like Mr. Cowdrey's far too often are decided against the injury victim because of the resources, tactics and pressure that insurers and the Fund bring to bear. However, Mr. Cowdrey was successful for a number of reasons, many of which were the result of his team's commendable diligence and attention to detail.
From the outset, Campisi LLP committed significant resources and attention to Mr. Cowdrey's Accident Benefits claim. We arranged interviews with Mr. Cowdrey and his former partner (and initial care provider) Szylvia Kramm, in order to get a clear understanding of his past and current level of function. We also took the time to explain the Accident Benefits process, and what resistance he could expect, assuring him that we would handle these matters so he could focus on regaining his health. To this end, we completed and submitted his Application materials, including assessment and treatment plans, his Income Replacement Benefits application, and ensured that his 24 hour care needs would be met at home.
In our experience, based on the severity of his injuries and particularly as a result of his brain injury, Mr. Cowdrey was likely to experience significant ongoing cognitive and behavioural deficits. As a result, we hired Courtney Porter, an OT with extensive experience in brain injury recovery, as Case Manager to coordinate his diverse and extensive treatment needs and help protect his interests while navigating the Accident Benefits system.
Sadly, as is typical in Accident Benefits claims in Ontario, regardless of severity, the Fund quickly began taking steps to limit Mr. Cowdrey's access to ongoing treatment and care. Despite the complexity of Mr. Cowdrey's overall health picture, his traumatic brain injury was treated as a run-of-the-mill concussion claim that should resolve within 12-16 weeks. This dismissive, cost-saving approach can be seen by the fact that all treatment and care funding decisions were based on one Insurer In-home OT assessment, despite plentiful evidence of ongoing functional impairment provided by Mr. Cowdrey's team, which included two Occupational Therapists, two social workers, a consulting Physiatrist, a neuropsychologist and an Ophthalmologist, all of whom provided evidence in support of Mr. Cowdrey's ongoing needs.
As discussed above, based on its OT report, the Fund cut Mr. Cowdrey's Attendant Care funding from $6,000 (the statutory maximum) to $854.79. We filed immediately for mediation under the dispute resolution provisions of the SABS, seeking reinstatement of the benefit at its former rate. All the while, Mr. Cowdrey's team continued to provide care and document his ongoing challenges.
Once mediation failed, we filed for Arbitration, and began gathering the reports and other evidence necessary to succeed. The Fund sat on its heels, assuming that Mr. Cowdrey's case was going to blow over, and that he would be bullied into accepting a settlement on its terms. This strategy is often successful, as many lawyers lack the time, resources and confidence to take their clients' cases before an Arbitrator or Judge.
In some cases, it will not be in the client's best interest to proceed to a hearing. However, true to our motto, "Clients First, Excellence Always" we assess the case from the client's perspective and develop our strategy on that basis. It was clear that the Fund was pushing Mr. Cowdrey around, and that he had a realistic claim for ongoing entitlement to 24 hour Attendant Care benefits based on his overall health, which the Fund was refusing to consider. Therefore, we recommended preparing for and participating in Arbitration as his best course of action.
At the Arbitration hearing, Mr. Campisi presented a compelling case, supported by credible expert reports and honest, persuasive oral testimony by Mr. Cowdrey himself, and by key members of his rehabilitation team including Ms. Kramm, Ms. Porter and his Physiatrist, Dr. Unarket. The Fund's lone witness, Ms. Fleming the OT, was overmatched from the outset.
During Mr. Campisi's cross-examination, Ms. Fleming was forced to provide several crucial admissions:
that she had not seen Mr. Cowdrey's level of function in the community or at all, apart from under the controlled setting of her assessment;
that patients with traumatic brain injuries often under-report their symptoms;
that treating healthcare professionals get a more complete view of a person's true level of function than an assessor who only sees a person for a few hours, and that this should be considered when forming opinions; and
that an assessor must consider collateral information (although she had not done so herself) particularly in brain injury cases, and that this would include the evidence from his rehabilitation team.
Given these admissions, and the wealth of credible evidence on Mr. Cowdrey's behalf, it is easy to see why the Arbitrator ruled in his favour.
The successful result at Arbitration was based on careful preparation and commitment to Mr. Cowdrey's case, from the initial interview through to the actual hearing. We put the right team together, developed our evidence over the course of years, and refused to back down under the pressure from the Fund to settle. At Campisi LLP, we are proud to provide this level of service to all of our clients. Let us get to work for you.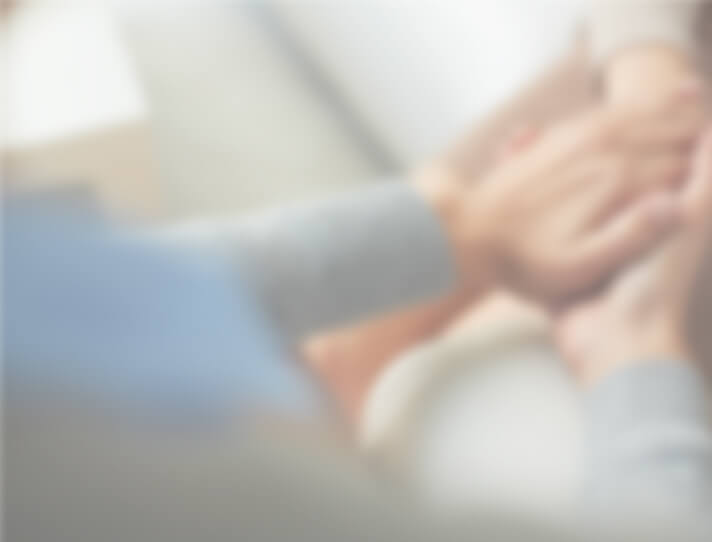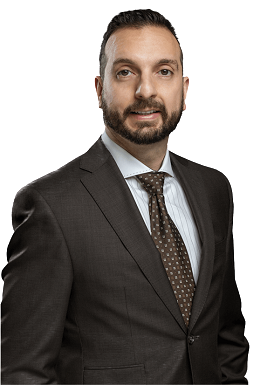 Have you been seriously injured in a car accident?
Put our expertise to work for you.
If you or a loved one has been seriously injured, you need a personal injury lawyer who puts client care first and who also knows how to navigate the complex legal system.
Contact Us Now
Subscribe to our newsletter
Get free insights delivered right to your inbox
Give us your email address and we'll send you the latest information on updates to the legal and insurance system and learn how you can make the best recovery possible.