Concussion: Not a "Minor" Injury!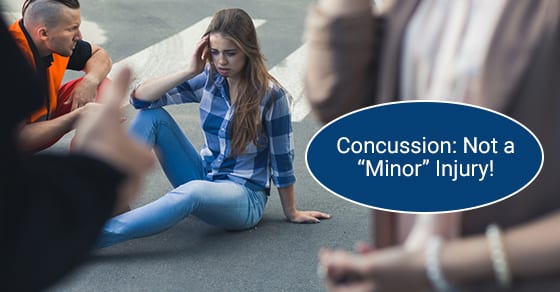 Concussions (aka: mild Traumatic Brain injuries) are in the news a lot in sports-related injuries- especially hockey and football as high-profile athletes suffer repeated head injuries that can shorten their careers and permanently impact their lives. As a result, more attention and money has been devoted recently to understanding the diagnosis and treatment and long-term effects of concussions.
Despite this recent attention, however, concussion and particularly post-concussion syndrome remains a gray area medically. Several misconceptions exist amongst the general population, but also in within the medical and rehabilitative community and the automobile insurance industry.
For example, although it often occurs after a blow to the head, a concussion can result from having one's head and upper body violently shaken, as in an acceleration/deceleration (Whiplash) injury- even at relatively low speeds. Also, although a concussion-inducing injury can knock a person out, most concussions do not cause loss of consciousness. In fact, many post-concussion symptoms can take several days or even weeks to manifest.
The symptoms of concussion can include headaches, light and noise sensitivity, an inability to concentrate, and impairment of memory, judgment, balance and coordination. Thankfully, most people who suffer a first concussion recover well. However, a significant percentage (approximately 10-15%) of concussion victims do not recover as expected. These individuals often develop post-concussion syndrome, a complex condition which can last for weeks, months, or even years after the initial injury.
Usually, post-concussion syndrome patients continue to experience ongoing concussion symptoms. Additionally, they can develop new complications such as dizziness, fatigue, insomnia, irritability, anxiety, persistent and worsening light and noise sensitivity with emotional and psychological changes.
The causes or triggers for post-concussion syndrome have not been definitively identified, and it is unclear why only some concussion injuries persist and develop into a chronic condition. There does not appear to be a direct relationship between the severity of the initial injury and the likelihood of developing post-concussion syndrome. In fact, medical opinion is divided over whether post-concussion syndrome is even a specific diagnosis or an aspect of other conditions like Chronic Pain Syndrome and Chronic Post-Traumatic Headaches.
To make matters more complicated, the symptoms can be very different from individual to individual, so that here is no simple diagnostic test that can demonstrate that a given patient has or does not have post-concussion syndrome.
These issues make it challenging for you if you have suffered a concussion in a car accident and require ongoing treatment for your persisting symptoms. Your insurer is expected to pay for your rehabilitation under the "no-fault" benefits scheme. However, it is only required to provide treatment that the adjuster handling your claim considers "reasonable and necessary". Once the adjuster has decided that you do not need further treatment, you will have to provide objective proof that you continue to experience ongoing symptoms like those listed above. Often, you will have to challenge the adjuster's decision at the Licence Appeal Tribunal to get anywhere.
You can encounter the same difficulties in your lawsuit against the other driver. Juries have a hard time with injuries that do not show up on an x-ray. A post-concussion syndrome diagnosis is often made based on a review of medical history and symptoms. Although a CT scan may be performed to look for abnormalities, physiological changes may not be evident. A SPECT scan can identify residual deposits of blood on the brain (called hemosiderin), but the absence of hemosiderin is not proof that there was no concussion as your body can reabsorb it. As well, SPECT scans are expensive and not widely available.
As a result, to establish your case for damages against the other driver, you will have to present credible evidence of ongoing symptoms and functional impairment from your physicians, treatment providers and other witnesses. Diagnostic tools like the Rivermead Post Concussion Symptoms Questionnaire can help but rely on your overall credibility as a witness to be convincing.
Because the other driver's doctors can disagree with the post-concussion syndrome diagnosis or challenge the severity or duration of the symptoms you have described, a jury might not accept that you are experiencing ongoing serious impairment from the concussion you suffered at the time of the accident.
The good news is that ongoing research into post-concussion syndrome is starting to influence the way that physicians and the public view concussion and post-concussion syndrome. It is now commonly recognized that any brain trauma can cause permanent damage and ongoing impairment. For example, a recent study in the Journal of Neurotrauma found that patients who experience post-concussion symptoms for three years did not recover and were left with permanent impairment.
At Campisi LLP, "Clients first, excellence always" is at the heart of everything we do. We use studies like these to demonstrate the prevalence and impact of post-concussion syndrome when we fight for your right to receive treatment and to recover damages for pain and suffering, lost wages and future care from the at-fault driver. We manage your accident benefits claim with you from the beginning, coordinating your rehabilitation with caring and qualified professionals to ensure that you are receiving proper care that will help establish your claims in the future. Let us know what we can do for your recovery.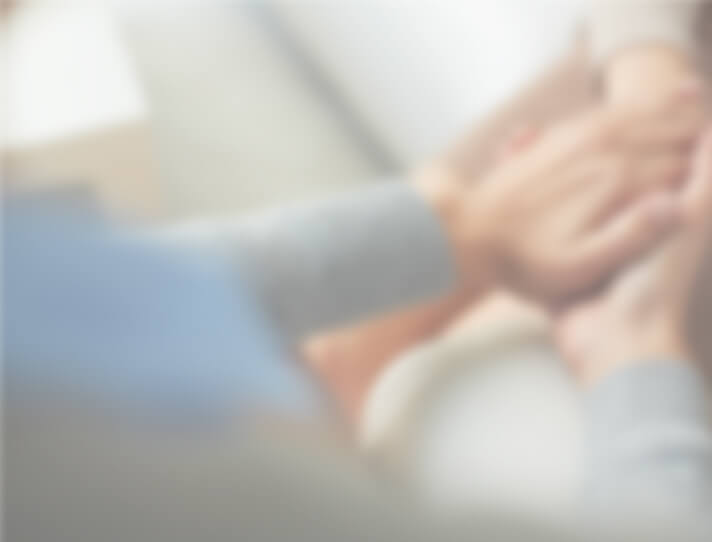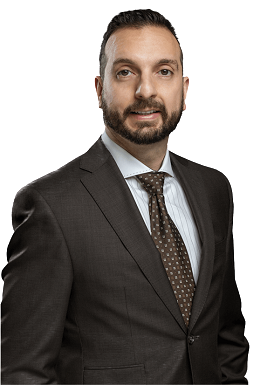 Have you been seriously injured in a car accident?
Put our expertise to work for you.
If you or a loved one has been seriously injured, you need a personal injury lawyer who puts client care first and who also knows how to navigate the complex legal system.
Contact Us Now
Subscribe to our newsletter
Get free insights delivered right to your inbox
Give us your email address and we'll send you the latest information on updates to the legal and insurance system and learn how you can make the best recovery possible.