Accident Benefits Update: Shades of Grey between Moderate and Marked Impairment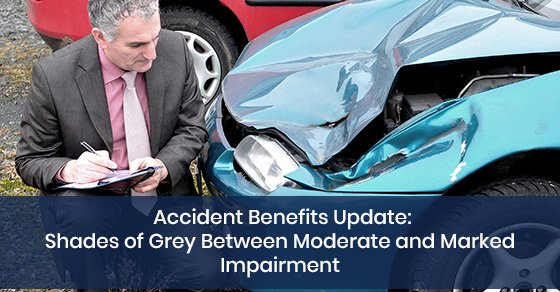 K.S. andTD Home and Auto Insurance Company (2019 CanLII 22189), a recent decision by the Licence Appeal Tribunal (LAT), considered the fine line for establishing catastrophic impairment (catastrophic) under s.3(2)(f) of the Statutory Accident Benefits Schedule or SABS (prior to June 2016), which deals with Mental and Behavioural Disorders (MBD). The applicant, K.S., was injured on October 28, 2014 while riding his bicycle. He was struck by a passing motorcyclist and flung from his bike, landing on the pavement and splitting his head open. As a result of the accident, K.S. sustained physical injuries to his head, upper body, knees and a fractured neck. He also suffered psychological impairments including poor concentration, irritability, anxiety, stress and depression, as well as uncontrollable and sometimes violent outbursts.
As a result, K.S. applied for accident benefits with TD, including Income Replacement Benefits (IRBs), Attendant Care (AC), Housekeeping and Home Maintenance (HKHM) and medical and rehabilitation benefits (MR). TD paid the IRBs for the first 104 weeks post-accident, and for MR treatment up to the $50,000 limit for non-catastrophic impairments. When he sought ongoing funding, TD scheduled a series of Insurer's Examinationsthat found his impairments did not meet the catastrophic definition or the post-104 "any employment" test for IRBs. TD also refused to provide funding for AC or HKHM, based on the good physical recovery K.S. had made, and 11 disputed treatment plans beyond the non-Catastrophic MR limits.
K.S. applied to the LAT to challenge TD's catastrophic position and other denials. He sought a catastrophic determination for his ongoing psychological impairments under the MBD category. A case conference was held, but the parties could not resolve the dispute.
One of the challenging elements of the case was the lack of consensus concerning K.S.'s diagnosis amongst the many assessors for both sides. At the hearing, Adjudicator Boyce explained that the test for catastrophic impairment is a legal, not a medical test, that assesses level of function. Therefore, a specific diagnosis was not required the purposes of this proceeding.
MBD is evaluated on a scale in ascending order of severity from Class 1 to Class 5. To be deemed Catastrophic , K.S. had to prove that his accident-related impairments resulted in at least one Class 4 (Marked) Impairment due to a mental or behavioural disorderin any of the four areas set out in the SABS: activities of daily living (ADL), social functioning, concentration, persistence and pain (CCP) and adaptation.
TD accepted that K.S. suffered significant ongoing impairment from MBD as a result of the accident. The dispute centred on whether he experienced a Marked impairment in any area, or were theyall properly categorized as Moderate(Class 3).Adjudicator Boyce explained:
The difference between the classes is subtle, but critical: in Class 3, impairment levels are compatible with some,but not all, useful functioning. Meanwhile, Class 4 impairment levels significantlyimpede useful functioning...
... this was not a case where the parties were describing two different people, but rather, "arguing over the shades of grey between moderate and marked impairments." In my view, K.S. sits atop an imaginary fence between the two classes, where it was entirely reasonable to argue that he may fall to either side.
After hearing 10 days of evidence, Adjudicator Boyce found that K.S. had suffered a Marked Impairment in the area of Adaptation. K.S. lacked the ability to regulate his behaviour and mood, which led to private and public outbursts, including violence and irrational decisions, as a direct result of the traumatic brain injury he suffered in the accident.
Adjudicator Boyce noted that K.S.'s team, including his treating Psychologist and two Occupational Therapists, presented four years of history detailing his unpredictable behaviour and the devastating impact it had on his ability to function: at a job, in social situations, and even during daily activities. There was no pattern or specific situation that would trigger an outburst. Once triggered, K.S. was often aware that he was out of control but was incapable of regulating his resulting actions. Abruptly in many cases, the outburst would pass, after which he expressed genuine remorse at the consequences of his behaviour.
The Adjudicator was particularly swayed by TD's OT report, which followed a two-day Insurer's Examination. The first day involved a community assessment and the second featured an in-home component. The OT reported that K.S. was friendly and mostly co-operative on day one and demonstrated appropriate behaviour in the community. On day two, however, K.S. acted "inappropriately without reasonable explanation," exhibiting verbal and physical aggression. Then, at the end of the interview, he was again pleasant and cordial as if nothing had happened.
Based on this evidence, Adjudicator Boyce accepted K.S.'s argument that his impairment in Adaptation (and likely also in Social Functioning) significantly impeded "useful functioning" and was therefore a catastrophic impairment.
Turning to the other issues in dispute, Arbitrator Boyce did not find that K.S. met the criteria for ongoing IRB entitlement, and, based on the evidence, believed that he would be capable of a return to his previous employment, which was solitary and casual in nature. He also did not accept that K.S. required ongoing HKHM benefits because of his excellent physical recovery. Past and ongoing Attendant Care was also denied by the adjudicator on several grounds. For the past AC claim, submitted for services provided by K.S.'s father, there was no evidence of economic loss that TD should reimburse. As well, going forward, K.S. did not need physical assistance, and simply being there to keep him relaxed was not sufficient to justify funding for an attendant.
The parties had agreed to enter settlement discussions regarding the treatment plans in dispute at the end of the hearing, so no order was made concerning these issues.
If you have been seriously injured in a car accident, and have questions about this decision, catastrophic or your accident benefits claim, we are pleased to offer a free consultation. We are experts in Accident Benefits and personal injury law- we will fight for your right to receive timely and appropriate treatment. Campisi LLP- "Client First, Excellence Always!"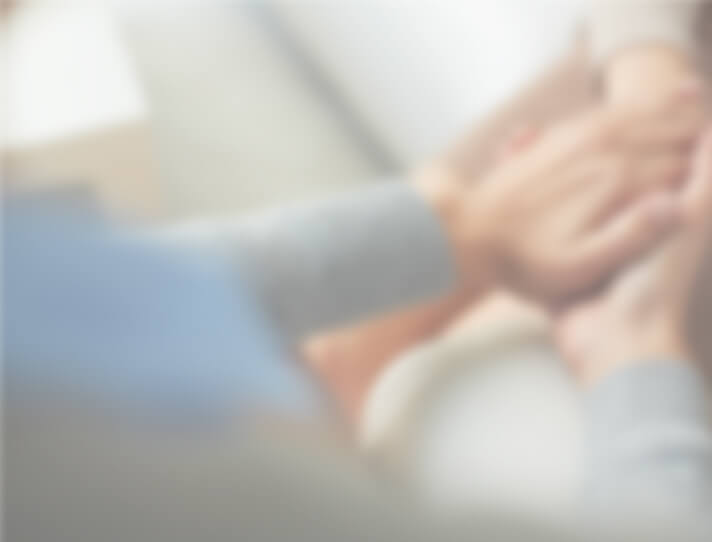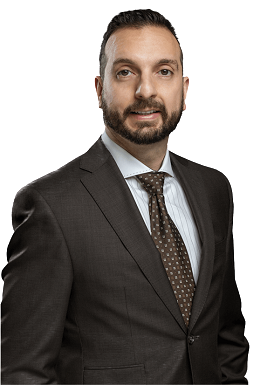 Have you been seriously injured in a car accident?
Put our expertise to work for you.
If you or a loved one has been seriously injured, you need a personal injury lawyer who puts client care first and who also knows how to navigate the complex legal system.
Contact Us Now
Subscribe to our newsletter
Get free insights delivered right to your inbox
Give us your email address and we'll send you the latest information on updates to the legal and insurance system and learn how you can make the best recovery possible.