Accident Benefits Update - Catastrophic Assessment Report Slammed by LAT
The Licence Appeal Tribunal (LAT) recently released P.S. vs. Allstate Insurance (2020 CanLII 87980) a catastrophic impairment claim heard immediately before the COVID measures took effect. In this decision, Adjudicator Hines was required to determine whether P.S., the applicant was entitled to enhanced catastrophic benefits under the Statutory Accident Benefits Schedule (SABS).
The applicant was injured on May 6, 2013 when his motorcycle was struck by a left-turning truck. He maintained that his helmet had split when his head struck the ground. There was no evidence of a traumatic brain injury (TBI) at the hospital, where he was diagnosed with soft tissue injuries and discharged. He reported ongoing pain in his left shoulder, hip, back and left leg to his family physician, as well as memory problems. Subsequently, the applicant was diagnosed with a mild TBI, chronic pain syndrome and depression.He continued to experience cognitive deficits including impaired concentration and memory. As the sole breadwinner in the family, he was required to return to work. He began abusing opioids to continue working. Ultimately, the applicant's opioid abuse forced his family physician to restrict his driver's licence, following which he lost his job.
As the applicant continued to require and receive ongoing treatment for his physical and psychological impairments, he sought a determination of catastrophic impairment. He argued for catastrophic based on Criterion 7 – a Whole Person Impairment (WPI) of 55% or greater based on the AMA Guides to the Evaluation of Permanent Impairment.
The catastrophic assessments were completed under Criteria 7 and 8 by Omega Assessment Centre, and included general practitioner, psychologist, and neuropsychologist reports. The Executive Summary was prepared by Dr. Harold Becker. Dr. Dory Becker and Dr. Braganza prepared the other reports. In response, Allstate commissioned physiatrist, psychiatrist, and neuropsychologist reports from North York Rehabilitation Centre (NYRC).
Omega concluded that the applicant met catastrophic based on psychological impairments and physical impairments totalling 54%, which Dr. H. Becker rounded up to 55% WPI. NYRC found that, at most, the applicant's WPI was 35% to 37%, well below the catastrophic threshold.
As the parties could not agree, the hearing proceeded for 5 days before the LAT.
During the hearing, the applicant accepted that the 17% impairment for his ongoing physical complaints from Dr. Mathoo's responding physiatry report was a fair evaluation. Therefore, the dispute centred on the competing WPI ratings for psychological impairments, and the different methodologies behind the reports.
Omega's neuropsychologist, Dr. Braganza identified memory, concentration and attention, and language deficits. She commented that somatic factors including pain, fatigue, emotional distress, and possible medication side effects could be contributing factors. Overall, she felt that the applicant's cognitive impairments were in the Mild range (from 1% to 14% WPI). She did not, however, provide a precise figure, deferring to Dr. H. Becker in this regard.
In contrast, Dr. Lawson for NYRC opined that any cognitive impact from the applicant's mild TBI from 2013 had long since been resolved. He assigned 0% WPI.
Adjudicator Hines preferred Dr. Braganza's opinion as it pertained to the Mild rating, because it accorded with an earlier neuropsychological report, the records of the applicant's treating practitioners, and the evidence provided by the applicant and his wife, both of whom the adjudicator found credible. However, she rejected as methodologically unsound Dr. Braganza's refusal to assign a precise numerical rating to the applicant's cognitive impairment, noting that the Guides require assessors to provide as precise a rating as possible within a given range, based on their clinical judgement.
Omega's psychologist, Dr. D. Becker and NYRC's psychiatrist, Dr. Gnam provided similar diagnoses of the applicant's ongoing psychological impairments. Both identified a chronic major depressive disorder and somatic symptom disorder with predominant pain. However, whereas Dr. D. Becker felt that both were moderate to severe, Dr. Gnam diagnosed mild depression and a moderate somatoform disorder.
Under catastrophic Criterion 8 (Mental and Behavioral Disorders), Dr. D. Becker opined that the applicant suffered Class 3 (Moderate) impairments in all four spheres of function: Activities of Daily Living (ADLs), Social Functioning, concentration, Persistence and Pace, and Adaptation. Dr. Gnam also found Class 3 impairments for ADLs and Adaptation. However, he assigned Class 2 (Mild) ratings to the other two spheres.
Again, based on the medical records and credible evidence before her, Adjudicator Hines preferred Dr. Becker's opinion that the applicant suffered Class 3 impairments in all four spheres of function.However, the adjudicator disagreed profoundly with Omega's methodology.
Both assessors assigned impairment ratings based on the Global Assessment of Functioning (GAF) Scale. The GAF estimates an individual's overall function on a scale of 1-100, with a higher number indicating greater function. This is converted into WPI using the "California Method". Alternately, an assessor is entitled to use Table 3 of Chapter Four in the AMA Guides. This Table provides ranges for Mild (1-14), Moderate (15-29) and Marked (30-49) impairments.
Dr. Gnam found that the applicant's GAF score was between 54 and 56, which he converted to a WPI of 21% to 24%. He justified this WPI based on the Table 3 ranges, and the fact that he identified two moderate and two mild impairments.
Dr. D. Becker found that the applicant's GAF score was between 45 and 50, and that his WPI was between 30% and 40%. As Dr. Braganza had done, she deferred assignment of a precise value within this range to Dr. H. Becker.
While she accepted Dr. D. Becker's opinion regarding the severity of the applicant's impairments, Adjudicator Hines challenged the resulting WPI range. She observed that under Table 3 in the Guides, the maximum value assigned to moderate impairments was 29%. There was no justification for exceeding this value, as 30% to 40% WPI would describe an individual with one or more Class 4 (Marked) impairments.
Compounding this problem, Dr. H. Becker had assigned the maximum 40% WPI for psychological impairments, as well as the maximum 14% WPI from the Braganza report. His only justifications for these decisions (which as noted earlier, should have been left to the particular expert's clinical judgement) were that "you are no better than your worst impairment", and that since the SABS was consumer protection legislation, it should be interpreted broadly in favour of the applicant.
As a result, although Omega's reports were preferred where the disagreed with those of their counterparts, Adjudicator Hines was unable to accept that the applicant was catastrophic. When asked directly, Dr. Braganza provided a WPI rating between 12% and 14%. From this, the adjudicator used 12% for cognitive impairment, 29% for Moderate psychological impairment and the agreed-upon 17% for physical impairment in her determination. Using the formula in the Guides, under which percentages for less severe impairments are deducted from the remaining "Whole Person" left after deducting more severe ones, she determined that the applicant's WPI was 48%, which fell short of catastrophic. She did accept that three disputed treatment plans were reasonable and necessary up to the non- catastrophic limits and awarded these with interest.
IMPACT: This decision takes issue with Omega's methodology for catastrophic assessments, and seriously undermines similar reports as persuasive for future LAT disputes. In support of the "consumer protection/ broad interpretation" argument, the applicant could only provide FSCO precedent cases, which are not binding upon the LAT.
If you have been seriously injured in a car accident, and have questions about your claim or catastrophic impairment, we are pleased to offer a free consultation. Put the experts to work for you – Campisi LLP, "Clients First, Excellence Always!"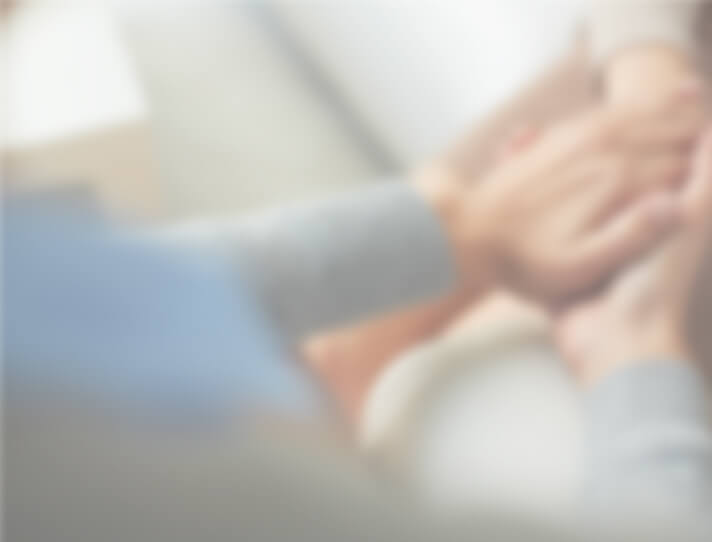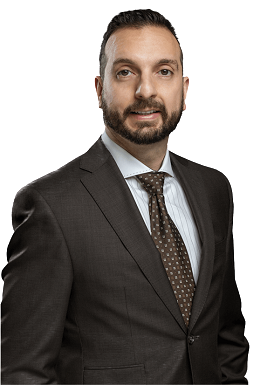 Have you been seriously injured in a car accident?
Put our expertise to work for you.
If you or a loved one has been seriously injured, you need a personal injury lawyer who puts client care first and who also knows how to navigate the complex legal system.
Contact Us Now
Subscribe to our newsletter
Get free insights delivered right to your inbox
Give us your email address and we'll send you the latest information on updates to the legal and insurance system and learn how you can make the best recovery possible.