Written by Charlene Lewin, Senior Licensed Paralegal at Camisi LLP.
I am going to be speaking about managing the LTD claim, including avoiding the common pitfalls. If you are diligent in assembling and presenting your medical information in a timely manner, your file can run seamlessly. The red flags that you need to identify early on are: assessing and managing limitations, providing sufficient evidence to support your claim and clearly identifying what your client is capable of doing or not doing vocationally.
Let's start with the basics:
ALL POLICIES ARE NOT CREATED EQUAL
Read the policy. We are busy. We have large volumes of files, so we see the policy, we touch the policy, but we don't read the policy. It's just another policy from Sun Life, or Manufacturers' Life. Why bother? They aren't all the same. They really aren't. Forgive the repetition. READ THE POLICY. Go back to your office and count how many files don't have a copy of the actual policy in full, including all schedules and amendments. Once you get the policy, read it and see exactly what your client is entitled to - typically 66% or 75% of their salary after a qualifying period - provided that the proper medical forms are completed, and completed in a timely manner. See if the benefits are taxable or non-taxable.
BUILD YOUR FILE
The first hurdle to overcome is making sure that claim forms are not vague and/or incomplete.
When you open a file for an accident or work place injury, make sure to diarize all limitations and make sure to request all insurance policies including Death and Dismemberment as they often have a "serious injury" component.
When we begin working on a file for a motor vehicle accident or slip and fall we sometimes focus on the tort, and the LTD claim is neglected. In many cases, the LTD file can be a large source of recovery especially if your claimant is young.
If your client comes to you exclusively for the LTD claim and not for a concurrent tortious action, you must start from scratch with the family doctor's notes, hospital records, OHIP summary and notes from all treatment providers. Gather all tax returns and employment files to show that your client had a solid work history. Evidence of volunteer jobs or leisure pursuits including community involvement or participation in organized sports can also be helpful.
DEFINITION OF DISABILITY
Most of us are dealing with LTD policies because our client has been injured in a motor vehicle accident. We have a huge advantage. We have their medical information and can request assessments through their A/B carrier. The number one reason that claimants are denied LTD is because the insurer doesn't have enough information. This should never happen if you are running a concurrent claim for tort or accident benefits. If your client has a claim for income replacement benefits, you might have a good vocational assessment or home assessment. If your client requires attendant care, this will be highly supportive of his or her inability to return to work.
LTD contracts are not standardized and the wording will vary from insurer to insurer and from policy to policy. The typical theme is that the insurer will pay benefits for two years from the date of disability if the claimant cannot do the job that he or she was doing at the onset of disability. After the two year mark, the definition changes from the claimant's "own" occupation to "any" occupation. After the two year mark, the claimant needs to show that he or she cannot do any job for which he or she is reasonably suited to do by education, training or experience. The insurer usually agrees to pay during the first two years, because its exposure is lower. The insurer knows it will be in trouble at the 104 week mark, especially with a young person, so it arranges an insurer examination. That is usually around the time that surveillance will happen. This is a good time to get your expert reports in, if you haven't done so already.
QUALIFYING PERIOD
Very few employers offer STD. It is an expensive product. If the claimant is lucky enough to have this, the qualifying or elimination period is usually 7 days. If the claimant does not have STD, and has exhausted his or her sick leave, EI offers 15 weeks of paid leave after a two week qualifying period. Many LTD policies do not kick in until 6 months. Like EI, there is a minimum amount of time that the claimant must work for the employer before a claim can be made under the policy of insurance.
RECURRENT DISABILITY
If the claimant is off work due to an accident or illness insurance companies often assist individuals in returning to work. In some cases, the claimant may be given lighter duties. If the claimant cannot function in his or her regular job the insurance carrier may waive the recommencement of the qualifying period depending on various circumstances either:
During the qualifying period if an individual returns to work on a full-time basis and within 14 to 30 days, again becomes totally disabled due to the same or related disability, the qualifying period will be waived and the individual will be considered to have been totally disabled OR
After the qualifying period is satisfied, if an individual returns to work on a full-time basis following a period of total disability for which benefits were payable and, within six months, again becomes totally disabled due to the same or related cause, the individual will be considered to have been continuously disabled.
GATHERING EVIDENCE
Although expert medical reports are a useful tool in litigation, the family doctor plays a vital role in the LTD case. The family doctor can often comment on the work history and dedication of the client and give an accurate pre-accident picture that experts cannot.
A psycho-vocational report is often your best tool, especially if the client suffers from depression. If your client suffers from a chronic pain disorder, there is a high likelihood of concurrent depression. The key with chronic pain cases is "consistency". Like with depression, chronic pain patients may present well on a good day, but the good days are few and far between. If the chronic pain patient is lucky enough to get a job, he or she may not be able to keep it. Employers want employees who show up consistently. If your client has a few bad days a week, he or she maybe be considered not competitively employable. If your client takes multiple medications he or she may be able to work for part of the day, but then get drowsy. If your client is in a public service position, coping with pain may make them abrasive and not able to keep a job.
If there is a concurrent accident benefits claim and your client received a favorable post 104 IE, that report can be gift wrapped and handed to the LTD carrier.
When you ask your experts for reports, you are looking for them to answer two very basic questions:
Does my client have a severe and prolonged disability?
Is my client competitively employable?
SOCIAL MEDIA
In 2008 Nathalie Blanchard took a leave from her job at IBM in Bromont Quebec due to major depression. In 2009, her long term disability benefits were cut off because of pictures that were posted on Facebook. The adjuster advised Ms. Blanchard that her insurer, Manulife, accessed her photos on Facebook which included one of her on a beach in a bikini and another at a show at Chippendales. Although Facebook is not a good tool for judging someone's ability to work, it can serve to give a window into the life of a disabled person.
The rules for accessing social media are much the same as the rules for surveillance. Yes, the insurance companies are allowed to follow a claimant, however, the Court may not give weight to this type of evidence. I had a file several years ago wherein my client had a severe case of TMJ. There was endless surveillance of her walking around malls. Her evidence was simple and supported by her treatment team. She could walk, however she could not bite into a steak or an apple.
THE DENIAL
There are a handful of reasons why your client's claim was denied:
insufficient medical documentation;
the claimant failed to meet the definition of disability;
deadlines have been missed;
the insurer disagrees with the degree of disability;
the job description is erroneous;
the disability is "invisible" like chronic pain, or treatment resistant depression (TRD) and/or not a "physical" condition.
This chart is based on 3 year old statistics, I would bet that more than 25% are mental disorders.
THE LIMITATION
In October of 2007 Karen Kassburg stopped working for physical and psychological reasons. Her employer, the North Bay Police Department, had long term disability through Sun Life. She made a claim in 2008 and in 2009 it was denied. There were numerous exchanges over the next 5 years during which time Sun Life asked for further medical evidence, which she provided. Sun Life told her that she could write to the ombudsman or seek independent legal advice. On February 21, 2012, Karen Kassburg issued a Statement of Claim and was told that she'd missed the limitation. Karen Kassburg was successful in her case based on her affidavit evidence that until Sun Life's February 24, 2011 letter she did not know that there was final determination.
See Kassburg v. Sun Life Assurance Company of Canada, 2014 ONCA 922.
Prior to January 1, 2004, contracts had limitation periods that were governed by the contract and not the Limitations Act. In the case of Karen Kassburg, the policy of insurance was entered into in 2003 HOWEVER it was amended in 2007. Post January 1, 2004 contracts rely on the general two year limitation period under the Limitations Act, 2002.
Section 22 (2) of the Limitations Act, 2002 suggests that a contract may be varied if it is entered into pre-January 1, 2004. It is not accepted that limitations in general, including LTD denials, are subject to a 2 year limitation from the date of the denial.
Kassburg is an important case because it taught us two things:
If a group policy attempts to shorten the 2 year limitation period, it is not enforceable;
It is not appropriate to start a lawsuit until you are certain that the application for benefit is clearly denied AND all attempts at appeal have been exhausted.
OFFSET
In 2005 Rita Mazzucco suffered a stroke two days after being discharged from Women's College Hospital, having given birth to her daughter. She could not return to work. She received CPP Disability as well as LTD from Sun Life Financial. Rita was a teacher with the Dufferin-Peel Catholic School Board. Her employer paid the Sun Life premiums. Her case went to trial and the issue was whether or not the CPP and LTD payments should be deducted from any award for loss of income. In this case the Court determined that her LTD was paid by her employer, a public entity, funded by Ontario Taxpayers. Without deduction, she would be paid twice out of the same public pocket. In this regard, her LTD payment was deducted from any future loss of income claim.
Here are the popular cases on this point:
Mazzucco et al. v. Herer et . al. 2015 ONSC 7083
IBM Canada Limited v. Waterman 2013 CSC 70
Cunningham v. Wheeler; Cooper v. Miller; Shanks v. McNee [1994] 1 S.C.R. 359
The LTD carrier will want to know if your client has applied for or qualified for CPP Disability. It is in the insurer's best interest as they want to offset. In addition to meeting the test of total disability with CPP, you have other hurdles to clear, for example, the claimant has to have met the minimum contribution requirements, generally if you or your employer has contributed on your behalf for the last 3 of the 5 years before the onset of disability.
(Source http://www.esdc.gc.ca/en/cpp/contributions.page)
The 2014 statistics that I found suggest 60% of initial applications are refused. 43% of those are successful on appeal. I suspect that these numbers are slightly worse in 2015/2016.
The disability test can be found at Section 42(2)(a) of the Canada Pension Act :
2) For the purposes of this Act,
(a) a person shall be considered to be disabled only if he is determined in prescribed manner to have a severe and prolonged mental or physical disability, and for the purposes of this paragraph,
(i) a disability is severe only if by reason thereof the person in respect of whom the determination is made is incapable regularly of pursuing any substantially gainful occupation, and
(ii) a disability is prolonged only if it is determined in prescribed manner that the disability is likely to be long continued and of indefinite duration or is likely to result in death; and
(b) a person shall be deemed to have become or to have ceased to be disabled at such time as is determined in the prescribed manner to be the time when the person became or ceased to be, as the case may be, disabled, but in no case shall a person be deemed to have become disabled earlier than fifteen months before the time of the making of any application in respect of which the determination is made
DEATH AND DISMEMBERMENT
Some large companies, make contributions to a Death and Dismemberment Policy for their employees which includes a payout for serious injury. In 2012 the Mississauga Professional Firefighter's Association was found liable to pay several firefighters under the policy. Under its collective agreement, the City of Mississauga contributed 100% of the premiums for an AD&D policy that required the death occur within one year for the benefit to be paid out. The grievors, all of whom were firefighters, died of colorectal cancer. Many years after their deaths the Workplace Safety & Insurance Act was amended to recognize that colorectal cancer was an occupational disease of firefighters. After this amendment, the union filed a grievance claiming benefits under the AD&D policy.
See Mississauga v. Mississauga Professional Firefighters' Associates (2012) 222 LAC (4th) 209.
PRE-EXISTING
Most adults have visited their doctor at some point for issues that could be construed as a pre-existing medical condition. This could include diabetes, osteo-arthritis or removal of a cancerous mole. Any of the above could be asymptomatic for years or could escalate into a long term disability claim.
On August 24, 1998, and during his first 90 days of employment, Mr. Thornton applied for benefits with his employer The Clarendon Foundation which policy was underwritten by North American Life Insurance Company. Six months later he developed symptoms of an AIDs related illness and became fully disabled from working. The insurer denied his claim for LTD benefits bases on the exclusionary clause for pre-existing illnesses. Mr. Thornton lost his case and his appeal against North American Life in 1995. The Divisional Court upheld the decision stating that "the cost of providing LTD coverage to persons with pre-existing illnesses was prohibitive…."
Thornton v. North American Life (1992), 17 CHRRD/ 481.
Mr. Thornton cited the Ontario Human Rights Code.
The Ontario Human Rights Code exempts some contracts of group insurance provided they comply with the Employment Standards Act 2000.
A portion of his claim and the benefit provisions are outlined in the transcript below:
Mr. Thornton claims that the insurance company discriminated against him by denying him long-term disability payments to which he believes he was entitled. His amended complaint (signed October 10, 1991) states at #10:
I am a man with AIDS and I have reason to believe that my right to equal treatment with respect to services has been infringed because of my handicap in contravention of section 1 and 8 of the Human Rights Code, 1981, Statutes of Ontario, 1981. Chapter 53 as amended by 1984, Chapter 58, Section 39 and 1986, Chapter 64.
Section 18.
Long Term Disability
Benefit Provisions.
If an employee has incurred medical expenses, or received care or treatment by a Physician during the 90 day period prior to the date his insurance becomes effective, no Income Benefit shall be payable for any disability resulting from the same or related cause until:
a) the Employee has not incurred medical expenses, or received care' or treatment by a Physician for a period of 90 days; or
b) the Employee has been insured for. 12 consecutive months and the disability commences after this period.
The cases get really interesting when you get into denials over treatment-resistant depression (TRD). Many people have entries in their OHIP summary or family doctor's records indicating that they have had periods of depression at some time in the past. Life insurance policies comb through these records when there has been a suicide, but that's another topic.
RESOURCES
The Insurance Act, R.S.O. 1990 (last amendment 2015)
Employment Standards Act 2000.
Ontario Human Rights Code
Workplace Safety & Insurance Act, 1997
The Consumer Protection Act, S.O. 2002
The Limitations Act, 2002
The Income Tax Act, R.S.O. 1990 (last amendment 2015)
Service Canada guide for applying for CPP disability
David Brannen, a lawyer in Halifax has a website called "resolutelegal.ca" which contains user friendly guides for pursing an LTD claim. He represents claimants in any Province in Canada.
The Mood Disorders Association of Ontario also provides some guidelines on applying for disability.
SETTLEMENTS
There will be some occasions where the LTD carrier will offer a lump sum payment rather than continue to pay your client bi-weekly or monthly. The LTD carrier will of course expect some type of discount. As claimants were not reporting this as income, the government has decided to have the LTD carrier deduct the appropriate income tax. This deduction came into effect on January 1, 2015.
FINAL WORDS
The most basic function of the The Insurance Act, R.S.O. 1990 is to serve as Consumer Protection. The reason most of our clients come to us in the first place is because they cannot navigate the system. They feel intimated and they feel hopeless. If the claimant suffers from depression that makes matters even more difficult. By making sure we present the evidence to the LTD carriers in a timely and user friendly manner we can ensure a positive end result and provide excellent service to our clients who deserve compensation.
Charlene is the recipient of the Distinguished Law Clerk Award 2016 from the Ontario Trial Lawyers Association. The Distinguished Law Clerk Award is awarded to a senior law clerk, with at least 5 years membership in the OTLA Law Clerks Section and who has consistently exemplified the mission of the organization.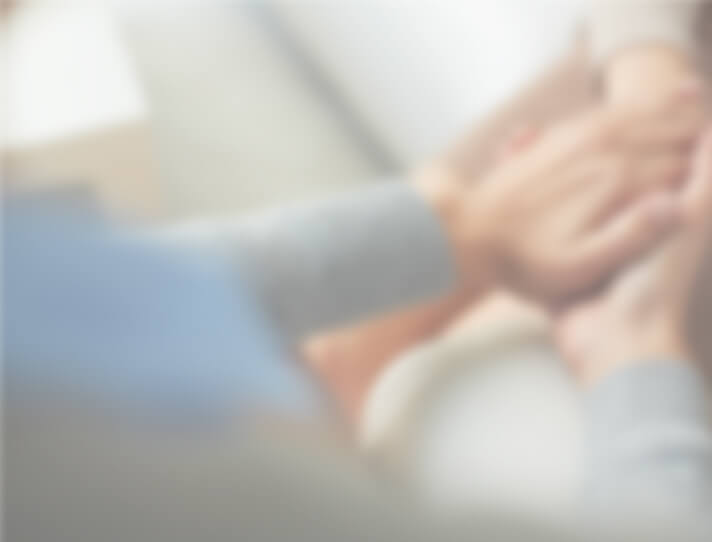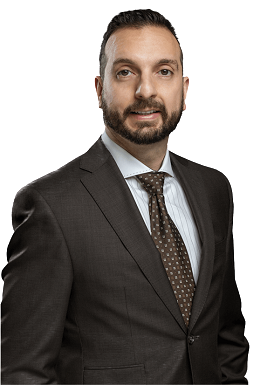 Have you been seriously injured in a car accident?
Put our expertise to work for you.
If you or a loved one has been seriously injured, you need a personal injury lawyer who puts client care first and who also knows how to navigate the complex legal system.
Contact Us Now
Subscribe to our newsletter
Get free insights delivered right to your inbox
Give us your email address and we'll send you the latest information on updates to the legal and insurance system and learn how you can make the best recovery possible.