Casino Liability - A New Frontier?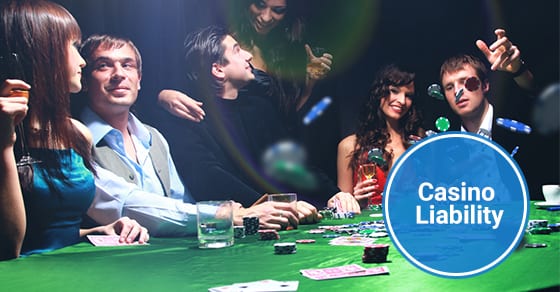 The issue of whether Ontario casinos can be found liable for profiting from losses of problem gamblers is undecided at law. This finding would require the Anns/Kamloops test to be met, such that the circumstances disclose reasonably foreseeable harm and sufficient proximity between the problem gambler and the casino, without the presence of residual policy reasons for negating a duty of care. In 2016, the Court of Appeal for Ontario overturned a summary judgement decision which struck a claim on grounds that the provincial regulator did not owe a duty of care to problem gamblers. Discussed below, the decision has had wide implications and may lead to a novel duty of care in this province.
The Centre for Addiction and Mental Health characterizes problem gambling as an addictive disorder which manifests when gambling, "gets in the way of work, school or other activities, harms [a] person's mental or physical health, hurts [a] person financially, damages a person's reputation, [and/or] causes problems with family or friends." The Ontario Lottery and Gaming Corporation's brochure, "Concerned about Someone Gambling?" lists the following warning signs that indicate someone may have a gambling problem:
Spending more money than a person can afford;

Gambling with money meant for other responsibilities such as food, rent, or bills;

Interference with other commitments such as work, family life and relationships;

Lying about or hiding how much a person spends or loses;

Borrowing money to gamble

Being depressed, sad, or aggressive when gambling; and

Trying to win back money lost while gambling.
The Ontario Lottery and Gaming Corporation (OLG) is a provincial agency, which operates, manages and regulates gambling enterprises in Ontario. Falling under the jurisdiction of the Ministry of Finance, OLG's legislative authority is set out in the Ontario Lottery and Gaming Corporation Act, 1999. Its board of directors is independent of management and government.
The OLG is "...mandated to provide gaming and lottery entertainment to the people of Ontario in a socially responsible manner." Part of its mandate is the achievement of "...continuous improvement in responsible gaming standards in all business lines while maintaining a strong commitment to social responsibility."
As part of its commitment to responsible gaming, the OLG has invested considerable resources to assist in the prevention and mitigation of problem gambling. To those ends, it has created the Responsible Gaming Program. The Program is robust and multi-faceted, touching on all aspects of regulated gambling in Ontario, including casino and lottery gaming. It includes research into problem gambling, employee training and the development of educational resources in order to recognize and assist problem gamblers, treatment and referral services for problems gamblers and other impressive elements. In addition, the OLG houses Responsible Gaming Resource Centers at all its gaming sites and five resort casinos, many of which are staffed with trained employees.
One of the better-known aspects of the OLG's Responsible Gaming Program is its Self-Exclusion Program, which enables gamblers to exclude themselves from OLG facilities. In doing so, gamblers are required to define minimum terms of exclusion and in return, casinos will remove their names from marketing databases, suspend their player cards, record their facial image and attempt to enforce their exclusions from gaming facilities. People in the program who are caught in a gaming facility will be escorted from the premises and may be charged with trespass. This is a self-regulated scheme, however. The OLG has made it clear that its self-exclusion program is "...not, and [has] never been, a program in which responsibility for ensuring that a patron does not gamble at an OLG facility is shifted from the patron to the OLG." An OLG brochure on the program reads, "[a]lthough OLG manages the Self-Exclusion program and offers information on how to get help... only you can decide to participate fully and to honor your pledge to stay out of the slots or casino site."
Ontario lawyers retained to advance claims against provincial casinos and the OLG will inevitably investigate whether their efforts to protect problems gamblers are exhaustive enough. Questions will be asked regarding the efficacy of programs and policies instituted by casinos and the OLG, the level of knowledge about specific gamblers in the possession of casinos and the OLG and in the absence of such knowledge, whether the casinos and OLG ought to have been in possession of it given the circumstances.
Review of the OLG's 73-page Responsible Gaming Programs and Policies brochure does not indicate whether gaming facilities under the OLG's purview share information with respect to known problem gamblers. Similarly, it does not indicate whether the OLG disseminates information regarding gamblers who have self-excluded from one (or more) of its facilities. If a patron has been counseled at a Responsible Gaming Resource Center in one casino or self-excluded from another, should all casinos and gaming facilities be made aware in order to mitigate the risk of repeated problem gambling? These questions go to the core of foreseeability.
They also raise secondary questions with respect to patrons' privacy concerns and the sharing of information, which may require consent in the absence of legislation.
Another issue to be considered is the intersection between losses attributed to problem gambling and the service of alcohol in OLG casinos. While OLG casinos do not dispense alcohol free of charge (as is the norm in Nevada and other jurisdictions), it is not unreasonable to expect employees of gaming facilities to be vigilant when selling alcohol to patrons who are gambling. Should casinos provide training specific to the responsible use of alcohol while gambling? Does casino staff owe a heightened duty of care to patrons exhibiting signs of problem gambling while imbibing?
Australian courts began answering these types of questions in 2001. In Reynolds v. Katoomba RSL All Services Club Ltd., the South Wales Court of Appeal held that a there may be an "extraordinary case" where a duty of care to protect persons from economic loss occasioned by gambling will exist. Following that decision, special circumstances were found to exist in Preston v. Star City Pty Ltd. (No. 3), where the defendant had actively induced the plaintiff by offering to make business contracts available to the plaintiff, allowing him to gamble when it knew he was intoxicated and continuing to supply him with alcohol. This inducement heightened the risk, met the "special circumstances" threshold and consequently imposed liability on the gaming facility.
Later in Canada, Burrell v. Metropolitan Entertainment Group et al. involved a problem gambler who had lost approximately $500,000.00 gambling at Casino Nova Scotia after he notified the staff that he had a gambling problem and was self-excluded from the Casino. He later brought an action for damages resulting from his gambling losses before his self-exclusion. Murphy J. considered the Australian common law and concluded that, based on the pleadings in this case, it was plain and obvious that the Statement of Claim disclosed no cause of action. Simply having been a member of the self-exclusion program was not sufficient to come within the "special circumstances" requirement in Reynolds.
Subsequently, Ross v. British Columbia Lottery Corp. involved a problem gambler who sued for approximately $78,000.00 that she alleged she lost in casinos while enrolled in a voluntary self-exclusion program designed by the British Columbia Lottery Corporation and instituted in all gaming facilities in British Columbia. The plaintiff entered two casinos to gamble on many occasions while she was a participant in the program, and was never identified in any of those facilities as a self-excluded person.
Notably, Truscott J. did recognize a limited duty of care. He found that the defendants owed the plaintiff a duty to implement the voluntary self-exclusion program, which required the casinos to exercise all due diligence to prevent and not knowingly permit any person who has been barred from the casino or barred from participating in casino games from entry or participation.
However, the judge found that none of the defendants owed the plaintiff a duty of care to guarantee or ensure that she would not be able to gamble in a BC casino during her self-exclusion period, nor any duty of care to indemnify her for her losses.
Unlike the facts in Preston, in Ross, the defendants did not create any risk, but rather assisted in attempting to reduce the risk of the plaintiff continuing to gamble through security and surveillance at the casinos, which the judge found aligned with what he considered to be the duty of care owed to the plaintiff. Truscott J. reviewed the enrollment form that contained a waiver/release emphasizing that the defendants did not agree to bear any responsibility if the plaintiff breached the agreement. He held that the policies and practices set in place and the surveillance and security systems used by the two defendant casinos were appropriate, reasonable and applied non-negligently.
Paton Estate v. Ontario Lottery and Gaming Corporation (Fallsview Casino Resort and OLG Casino Brantford) is the first appellate-level Canadian decision to leave open the possibility of finding the existence of a higher-level duty of care to problem gamblers. Paton involved a law clerk who assisted in the administration of estates. She stole money from the plaintiff estates and, together with her mother, lost $950,000.00 of the estates' money gambling at Fallsview Casino Resort. At the Superior Court, the plaintiffs' claim was dismissed by Hambly J, who found it was plain and obvious that the action could not succeed. Regarding negligence, the motion judge concluded OLG did not owe a duty of care to problem gamblers, except perhaps in very limited circumstances, none of which existed in this case. The motion judge also concluded that even if OLG owed a duty of care to problem gamblers, that duty would be negated because of residual policy concerns, particularly the danger of indeterminate liability.
At the Court of Appeal for Ontario, Pardu J, with Roberts J. agreeing, allowed the appeal and dismissed the motion to strike the action, finding that the action was not necessarily certain to fail. Regarding the negligence cause of action, he held that while casinos cannot be expected to conduct an individualized assessment of each of their customers, more may be expected when an individual is obviously addicted to gambling and out of control. Ultimately, he held that these were novel claims and was reluctant to evaluate competing policy considerations in the absence of a factual record. The Court of Appeal decision has not been appealed and this case is in active litigation.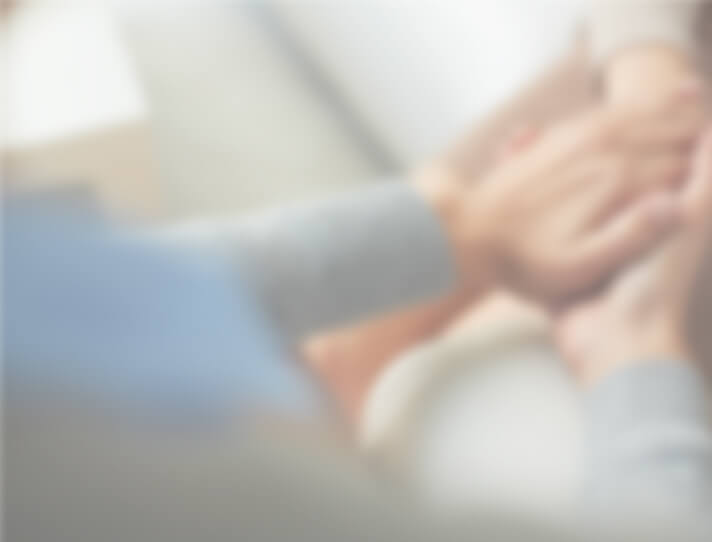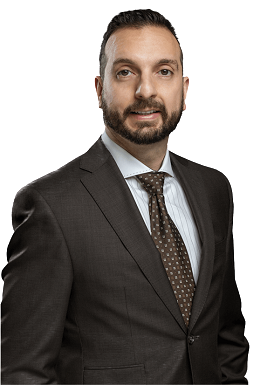 Have you been seriously injured in a car accident?
Put our expertise to work for you.
If you or a loved one has been seriously injured, you need a personal injury lawyer who puts client care first and who also knows how to navigate the complex legal system.
Contact Us Now
Subscribe to our newsletter
Get free insights delivered right to your inbox
Give us your email address and we'll send you the latest information on updates to the legal and insurance system and learn how you can make the best recovery possible.